---
Select offline play if you learning to play with friends or at a land based casino. Select online play if you want to learn how to play blackjack at an online casino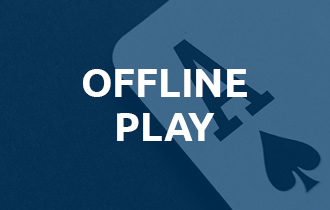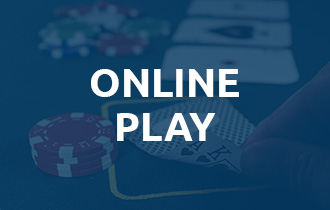 Online Blackjack Rules
Part 1 - So How Do You Play Blackjack?
Online Blackjack Rules
Blackjack is a popular card game (can be one or more decks of 52 cards) at all online casinos where you compete against a dealer.
How the game is started
The dealer first hands out 2 cards to each player on the table including himself. All cards dealt to players are face up and the dealer will initially have one card face up and one card face down.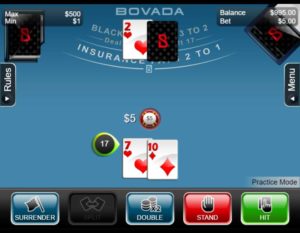 Objective of the game
The objective of the game is to have a hand value that is greater than the dealer's without going over 21.
Your hand value is determined by the total sum of your cards. Let's briefly clarify the value of each card:
2 to 10: These cards are taken at face value
Picture cards (Jack, Queen, King): These cards have a value of 10
Ace: Ace can have a value of 1 or 11
Let's look at some examples. If you had the following cards:
This would be evaluated as 4 + 10, so your total hand value would be 14.
If you had the following cards:
This would be evaluated as 10 + 10, so your total hand value would be 20.
If you had the following cards:
Here we have an Ace which adds a twist to the game because an Ace can be evaluated as a 1 or 11. So in this particular example, the value of the hand is 1 + 6 = 7 or 11 + 6 = 17. We will elaborate on this later.
CONTINUE ON TO PART 2
---
Ready to try your new Blackjack skills, sign up to one of our sponsors below

Part 2 - Playing The Game: Blackjack Decisions
Player Choices
When it comes to your turn, there are two common choices you can make based on the value of your hand. Note: the visual examples we show here are based off playing at Bovada casino. Other casinos will be visually different but the process is the same
Hit
Click on the hit button to be dealt another card to add to your hand value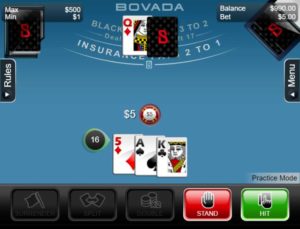 Stand
Clicking on the stand button means you end your turn
Double
Clicking on Double means you would like to double down on your bet and is only an availble option when you have two cards. You will then be given one additional card only with no option to hit any further.
So why would you want to do this?
Well a great opportunity to do this is when you have a total value of 11 and the dealer has an upcard of 6. This is an advantageous moment as your chances of winning are 63.8%. For more information you can visit our doubling down probabilities page
Splitting
This option is only available when you have a pair of cards with the same value. Clicking this option allows you to split them into two separate hands and the dealer will subsequently deal two extra cards, one for each hand.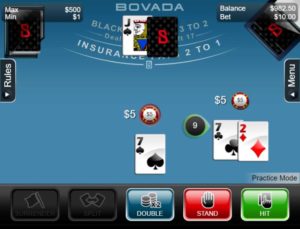 Blackjack
If you are dealt 2 cards equalling 21 then it is called a Blackjack and no decisions need to be made since you have already reached the maximum total value possible.
In this instance, if the dealer does not have a blackjack as well, then you win automatically and are paid 3 to 2. So for example if you placed a bet of $10, then you would receive $15.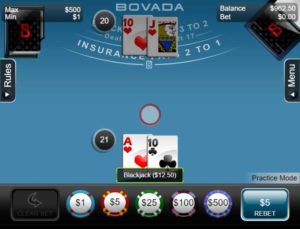 Insurance
Insurance is an option offered to you to take when the dealer has an Ace card showing. This allows you to pay for insurance in case the dealer ends up with a blackjack which if successful, returns your original bet. We highly recommend never taking insurance.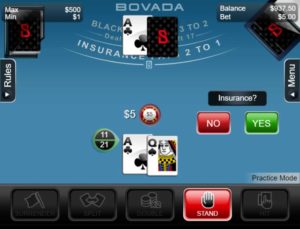 NEXT STEP
Dealer's Hand
After you have finished with your choices, the dealer will reveal his face down card and is required to play in a very specific way
The dealer deals cards to himself until he has a total of 17 or more
After the dealer finishes his turn, the winner is based off who has the highest total without going over 21
Any hand that has gone over 21 is considered a bust and is counted as a loss.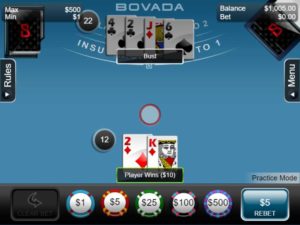 If the dealer's hand value is the same as yours then it is considered a push and you are subsequently refunded your bet.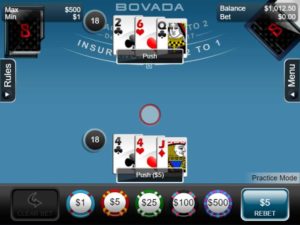 PREVIOUS STEP
WHAT'S NEXXT
---
Ready to try your new Blackjack skills, sign up to one of our sponsors below

What's Next
So, if you have made it this far, congratulations. You should have a good idea of what to expect when you decide to play blackjack online.
What we have not talked about is how to actually make the best decisions while playing the game. That is a whole subject all its own. To have the best chance of winning, you should learn and practice "basic strategy", which is the mathematically best way to play each hand against each possible dealer upcard.
For a free chart that shows the right play in every case, visit our Blackjack Basic Strategy Engine.
For reviews of online casinos and further information on online blackjack variations, visit our online blackjack section or live dealer blackjack sections for further resources.
NEXT STEP
Recommended Online Casinos
RankCasinoBonusRegionsRating






PREVIOUS STEP
---