Introduction to Entropay
Back in 2003, online buyers from across Europe were finally provided with a dedicated virtual prepaid card, Entropay. The product is released by Ixaris Systems Ltd., a Malta-based company which had already distinguished itself as a payment service provider for the rapidly growing e-commerce industry. The fact that the service has been regulated and authorized by the Financial Conduct Authority upon the latest regulations of 2009, there is practically no doubt in its reliability and trustworthiness of operations.
It is in fact a Virtual prepaid card, commonly known as a Virtual Visa. This is so due to the company's association with the Visa brand that allows account holders to use their Virtual card at any retail location that accepts Visa payments.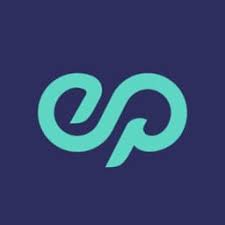 The sole difference between the two:
Entropay does not actually exist in the physical world, but is merely a digitally generated prepaid card. Yet, it still features all the standard information – card holder name, expiration date, card number and 3-digit code, as well as a separate login PIN.
How to Register an Account
Despite the illustrated difference, Entropay still processes registrations much like any other online payment service. All you need to do in order to obtain a Virtual Card account with Entropay is to visit their official website. The registration form will require interested parties to enter some basic identification information – name, address, email, and ultimately a banking method.
Bear in mind…
…since it is a prepaid card, users will only be able to make payments with the funds available in the account, making it suitable for
betting system
novices. For this purpose, they can choose to deposit real money into the Entropay card system via credit and debit cards, or a bank transfer.
Such transfers may be subject to fees, even more so when requesting currency conversion along with the transaction. Still, with over a dozen currency options, this shouldn't cause much of an issue.
Entropay as an Online Casino Payment Method
...with the rise of e-commerce, and provide the full range of online banking. Ultimately, for a more dedicated approach to businesses and legal entities, Visa has issued specialized business cards featuring all kinds of perks in the business sphere.
How to Get a Visa Card?
Due to the nature of the Entropay Virtual Prepaid card, and its respective features, it has been able to find massive application in the online gambling and casino industry. Players can finally use all the hours of training and practice they've put into their favourite blackjack titles or poker hands boosted by a smooth, secure and bankroll-friendly online payment solution.
Players from the UK, Sweden and New Zealand…
…among other eligible countries, will be most likely to feature this payment method in their Banking section. All you need to do is access it using your casino player account – once you enter the details of your virtual card, the deposit will be instantly credited to the online casino wallet linked to your account.
Withdrawals are performed in much the same manner, with the card info and the exact amount of your casino gameplay winnings you wish to cash out. Before submitting for a withdrawal request, it is just advisable to consider the $6 fee charged for such transactions. Still, with security and track record as this service's, it is worth it.
Advantages and Disadvantages
As mentioned, security is a prime feature of the payment processing mechanism. It secures player banking information and only shares the virtual card details with casino operators. What is more, players can open multiple Entropay accounts and customize each based upon their transaction needs. Since both deposits and withdrawals are processed momentarily, there are bound to be more benefits than shortcomings from such potential of the service.
Disadvantages mainly revolve around the aforementioned fees charged for particular services. Thus, funding your prepaid virtual card via bank transfer is subject to a fee of 3.95%, while credit card deposits will cost you 4.95%.
The withdrawal request maintains a fixed amount, while inactivity charges are also activated after six months of account stagnation. Ultimately, a 2.75% fee specifically, is charged for any currency conversion requests made to this service provider.