Blackjack Strategy Cards, Basic and Advanced
Blackjack Strategy Cards, Basic and Advanced
We offer two different sets of the highest quality blackjack strategy cards. Our Blackjack Basic Strategy Cards provide perfectly optimized basic strategies for all the common rule variations, while our Blackjack Advanced Strategy Cards add optimal Hi-Lo card counting index numbers as well.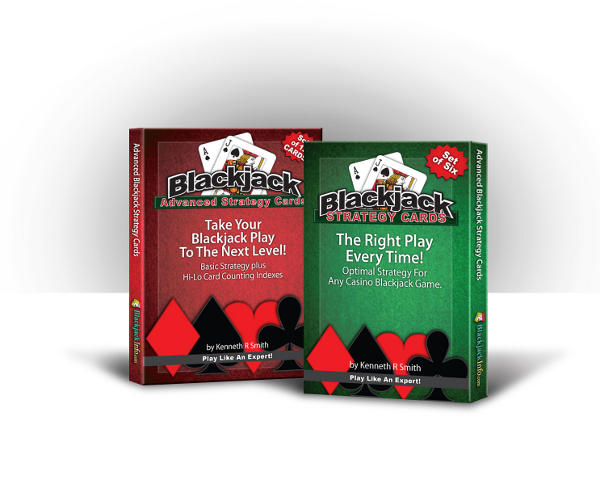 Blackjack Basic Strategy Cards: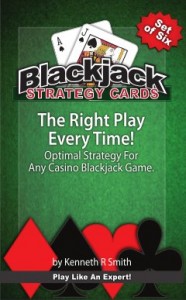 This set of six wallet-size cards shows the optimal basic strategy for each of these games:
Each card features perfect basic strategy from BlackjackInfo.com, and is made of solid durable plastic. The cards are credit-card sized to fit easily in your wallet.
Blackjack Advanced Strategy Cards: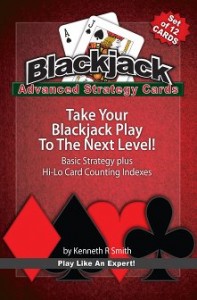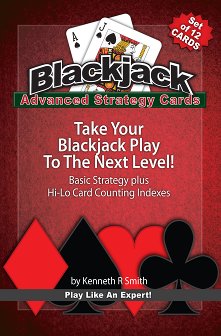 This set of twelve pocket-size cards includes the same perfect basic strategies as the basic set, but then adds the Hi-Lo card counting system index numbers from -5 to +5.
For each game, the set includes two different plastic cards. One card shows the Hi-Lo index numbers printed as small numbers in the corner of the decision square. A second "stealth" version of each card encodes the index numbers using a series of small black dots.
Each card is pocket-sized and made of solid durable plastic.