The Blackjack Strategy Trainer is a free blackjack game that teaches basic strategy while you play.
You select the exact rules that you want, and the Strategy Coach warns you if you make mistakes.
Sorry, but the Strategy Trainer requires Flash, and your device doesn't support that.If you are using a mobile device, you can try our mobile friendly version
here
If you do have flash installed on your device but it is still not loading, click on the lock icon in the browser bar and set "Flash" to "Always allow on this site"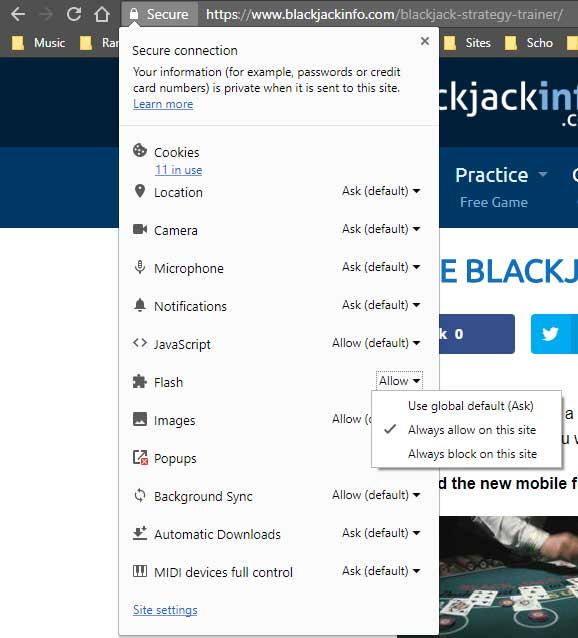 (16 votes, average: 4.31 out of 5)


Loading...
---
Looking for something more powerful?
If you really want to get serious about beating blackjack, you need serious training software. When it comes to card counting practice and training software, choose the software recommended by professionals… Casino Verité is the absolute ultimate in blackjack practice tools. It runs on Microsoft Windows (everything from Windows XP up to the latest version at the time of this writing, Windows 10).
(Click images to see full size.)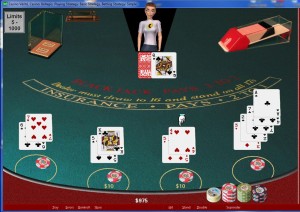 The price is $90, but it's worth every penny. You can set up virtually any card counting system, with your own tags, index numbers, and strategies. You can practice against the specific rules, system, and conditions that you will face in the casino.
This software has evolved over many years incorporating feedback from some of the best players in the world. If you can imagine a useful option or rule variation, it's probably in there.
Casino Verité includes just about every option and training tool you can imagine. To get an idea of just how thorough and complete the program is, here are the settings option screens from the expert "Maven" level:
Casino Verité also includes an extensive selection of drills and tests: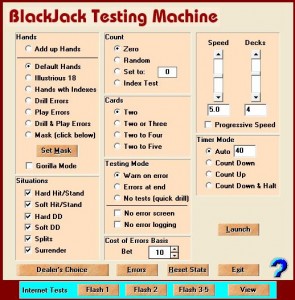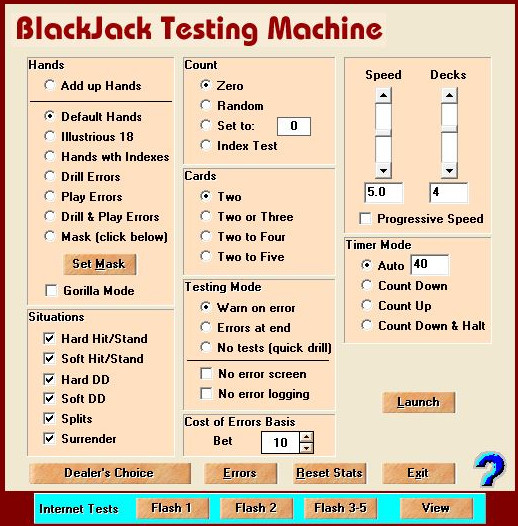 It is quite simply the most extensive and complete blackjack training software available anywhere. Casino Verité is professional level training software, for professional level results.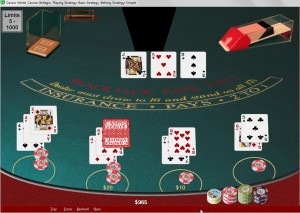 Get your copy now: Casino Verité Blackjack Practice Software
---