The Blackjack Strategy Trainer is a free blackjack game that teaches basic strategy while you play.
You select the exact rules that you want, and the Strategy Coach warns you if you make mistakes.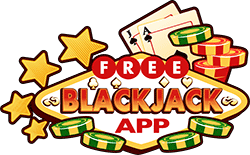 Here's an app that is compatible with all your devices…
Play free blackjack on iOS, Android, or the Web.