Blackjack Player Sues After Losing $500,000 While Drunk
Posted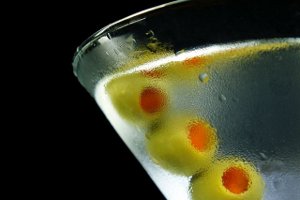 For players, free drinks are an important part of the casino experience. For casinos, serving free cocktails generates a nice return on investment.
This week, a 52 year old California man filed suit against the Downtown Grand Casino in Las Vegas, alleging that the casino continued serving him drinks and extending gambling credit to him after he was obviously intoxicated. He went on to sign markers for $500,000 and lost it all, not realizing how much he had lost until he awoke the following day.

The controversial lawsuit has gotten wide coverage in the press. (See CNN.)
17 Hours at the Tables
Mark Johnston apparently gambled for 17 hours during a marathon session at pai gow and blackjack, signing multiple credit markers including two for $100,000 each, only 21 minutes apart. Later that night, he was issued another marker for $250,000. Upon returning home, Johnston stopped payment on the markers, which are processed much like a personal check. His suit calls for elimination of the gambling debt, as well as monetary damages from the Downtown Grand.
Key to his case will be eyewitness testimony and surveillance footage that might show whether the casino should have known that he was too intoxicated to continue. Nevada casinos are prohibited from serving drinks to patrons who are visibly intoxicated, or to let them continue to play.
Drinks and Bets
While this case is an extreme example, it is easy to see why casinos serve free drinks to their gambling customers.  Drinking reduces your ability to make rational decisions about the money you are betting.  And, that is exactly what the casino needs to part you from your money.
A few years back I had a very interesting conversation with a friendly pit manager.  Somehow, we got on the topic of cocktail service.  He told me about the changes he had made after taking a management position in a struggling high limit room.
The first thing he did was allow the bartenders to pour generous portions, and not be restricted to one shot of liquor per drink.  While the corporate bean-counters had been concerned about liquor costs, he knew that alcohol was a good investment.  Then, he doubled the number of cocktail waitresses serving in high limit to make sure that any player who wanted a drink had one.
In the months that followed, income from the table games in his pit soared.
The Table Games "Prime Directive"
I'll never forget his simple summary…  "The table games business is simple.  Get them drunk, and win the money."
So, how did things work out for that manager?  Pretty well.  He is now head of one of the most prestigious high limit rooms on the Las Vegas Strip.  And I bet it's really easy to get a stiff drink in there.