Just How Smart is the Eye in the Sky?
Posted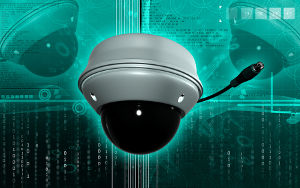 If you are a skilled blackjack player, you are well aware that a surveillance operator could be watching your play at any time, using the network of cameras that dot the ceiling above every casino floor.  But, did you know that a computer could be watching you instead?
With technology already in use in the casino industry, your play can be analyzed automatically without human intervention.

Last week I was in Las Vegas for the annual Global Gaming Expo. G2E is the biggest trade show dedicated to the gambling industry, and the conference features sessions with speakers in many areas of expertise. Although the conference is intended for industry insiders, I occasionally pay to attend the conference to get a firm idea of what is happening on the other side of the game.
One of the more interesting sessions was "Table Game Tech: The Choices and Options". The session moderator was an old friend of mine, Max Rubin. Max was one of the expert commentators for the Ultimate Blackjack Tour, back when I competed on that series of television shows on CBS. I slipped in to the session a few minutes after it started, and took a seat near the back. As usual, I was probably the only person present who was not a casino employee. I always look around nervously, hoping no one notices me!
Big Brother is Already Here
After some discussion with the panelists about various technologies, Max made some comments that I found very interesting. Rubin is a tables games consultant for Barona Casino near San Diego. During the session, he noted that Barona has a tracking system in place now on their double-deck games. Using the video feed from cameras, the system can assess whether a player is using basic strategy, whether a player is card counting, and whether the player is using index numbers to change strategy decisions. The software can also detect hole-card plays, and next-card plays.
The product Max is referring to is TableEye21, and it was developed by one of the panelists for the session.  Prem Gururajan is the CEO of a Canadian company called Tangam Systems, which produces this and several other software products for table games management.  The installation at Barona goes back at least until 2010, when it was mentioned by Gururajan in an article in Popular Mechanics magazine.  (The article is available online.)  The fact that the system is still in place over 2 years later means it is providing value to Barona, and I would expect it to be surfacing at other properties soon.
Even with all this evidence that the system is working in a live casino environment, I notice that TableEye21 is NOT mentioned under the normal product list at the Tangam website.  They do showcase a similar product called TableEyeBacc for baccarat games, which makes me think the blackjack product must still have some rough edges.  Regardless, it is an impressive proof of concept, and I think if the price point is right, many casinos would jump at the chance to install this product.  As we know all too well, most casinos are willing to spend ridiculous amounts of money to protect against the relatively small threat of advantage players.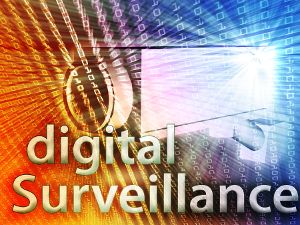 So, what is a skilled player to do?  The usual advice still rings true:  Keep your sessions short.  Switch tables.  Play anonymously.  Spread out your play over different shifts so the same pit personnel don't see you repeatedly.  Avoid shift change times.
Don't worry.  Our favorite game is not going anywhere.  With the explosion of blackjack tables in every part of the country, you can still find a very good game in most areas.  Rumors of the demise of beatable blackjack have been around for as long as I have played the game.  All these technological advances in game protection are certainly concerning, but they won't kill the game.  I guarantee it.
TableEye was just one of several interesting technologies that were discussed during this session. I will be talking about RFID chips in my next post. Stay tuned. You can subscribe to the blog posts with our RSS Feed.