The Most Common Myth in Blackjack
Posted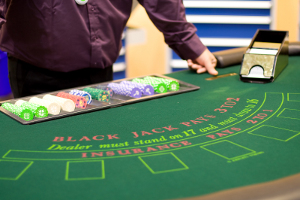 In this new series on the Myths of Blackjack, I'm starting with the most common myth surrounding the game.
The conversation usually goes like this…
Interested Player: So, you play blackjack, huh?
Ken: Yeah, I've played a lot of blackjack over the years.
Interested Player: You know what really drives me crazy about blackjack? …
Interested Player: You sit down and get a good game going, and then some idiot sits down at third base and starts messing up the cards.  What do you do about that?
Ken: *Sigh*
---
OK, I'll start with a fact…
Other players have no appreciable affect on your results.
That's right… Johnny Clueless from Buffalo who sat down at your table had nothing to do with your losing streak.
Now, if you already knew this to be true, you probably know what happens next in the conversation.  Trying to explain that other players can't screw up your results invariably leads to that blank stare.  You know the one.  It's where you can almost see them thinking: "This Kenny guy doesn't know squat about blackjack!  How did he ever make any money?!".
Generally, I don't even bother trying to dispute their notion.  Instead I'll just nod my head as if these kinds of players bother me too, and change the subject as soon as I can.
As penance for all those times, let me make a concerted effort to explain why this is a myth.  Even those of you who don't need enlightening might find some ammo for your own rebuttals here too.
There are actually a whole group of possible complaints about Johnny Clueless.  We'll address them one by one.
People jumping in and out of the game can't "mess up the cards."
So you've been winning a few hands, and when Johnny Clueless jumps in mid-shoe and adds an extra hand to the deal, the dealer starts killing everyone.  It must be his fault, right?  Well, no.  Cause and effect is a tricky thing, especially in games where randomness is a factor.  Our brains are evolved to look for patterns in causality, and that makes us see patterns and causes everywhere, even when they don't really exist.  There wasn't anything magic about the number of spots that was already in play before he added a hand.  There was certainly no guarantee that you would continue to win if he didn't enter the game.  He's just a convenient scapegoat for our brains to blame as a cause.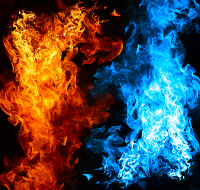 The problem here really stems from the related myth that there are "hot tables" and "cold tables" in the casino.  If you have won the last ten hands in a row, you would be accurate in saying that the table has been hot, but that tells you absolutely nothing about the next ten hands to come.  But of course, if Johnny sits down and you start losing, you know who will get the blame.  There's no such thing as a hot table, only a table that has been hot.
There is no magic about a particular number of spots in play causing a winning streak, or ending one.  Sometimes you'll win and sometimes you'll lose.  That's gambling!
Other player's strategy mistakes cannot hurt you.
Now we're on to the part of the myth claiming that unless all the players at the table play a solid basic strategy, none of the players will be able to win.  I am always amused that most of the players who cling to this idea actually have no idea what the correct basic strategy is, but they are quite sure that the new guy at the table is playing badly and costing everyone.
But seriously, this is total bull.  At my table, I don't care how awful the other players are.  In fact, I love to see bad players.  They are the reason that blackjack is still a viable game for skilled players.  Without a steady supply of uninformed masses, the casinos couldn't offer a game like blackjack.  If everyone played well, the game would make such small profits that the floor space would be converted to something else.  But, I digress…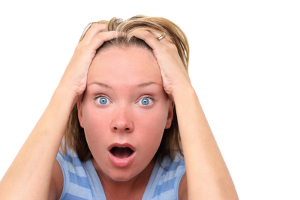 Yes, I'm telling you that even the guy that splits tens, hits on hard 16 when the dealer has a 5 up, and sometimes stands on a hand like (Ace,3) because he "has a feeling" cannot hurt your results.  Sometimes his awful plays will cost the whole table, but other times his wacky plays will save the table.  In the long run, it all just evens out.  He can't hurt you.  So relax!  Remember… Sometimes you'll win and sometimes you'll lose.  That's gambling!
And no, there is no such thing as "taking the dealer's bust card."
This is probably the most common thing that drives uninformed players crazy.  When Johnny Clueless is sitting at third base and decides to hit his hard 14 against the dealer's 5, you can rest assured that everyone at the table will roll their eyes when Johnny busts and the dealer makes a hand.  He "took the dealer's bust card."  Well, yeah, maybe he did this particular time.  But since you don't know what the order of the undealt cards is beforehand, you can't say that he wasn't going to save the table instead.
This is such a strongly defended bit of mythology I'm going to dive a little deeper into the details.  Now I know that many of the people who believe this nonsense can't be bothered with details, but I am going to make an effort anyway.
Let's create a completely arbitrary, and impossibly simple situation…  The dealer has a 5 up, and let's also assume that his hole card is a Ten.  You stand on your hard 12, and now the play is up to Johnny.  We'll say that there are exactly 4 cards left in the shoe, and somehow we know that the remaining cards are two sixes, and two Tens, although we don't know the order.
Johnny looks at his hard 16 and says "I've got a feeling", and motions for a hit.  Now we know that Johnny is going to bust with either a six or a ten.  But what has he just done to you?  Before we see the card, we don't know.  More importantly, before we see the card, it is correct to say that there is absolutely no effect on your result.
Half the time, Johnny will bust with a ten, and he did indeed take away one of the dealer's possible bust cards.  What's left in the shoe after that is one ten, and two sixes.  That means that 2/3rds of the time you will lose now because the dealer has 2 out of 3 chances to make a 21.  Johnny sure worked you over, right?
Well, the other half the time, Johnny will bust by drawing a six instead, leaving one six and two tens in the shoe.  Now he's done you a big favor, and you'll lose only 1/3rd of the time.
Here's the part that you need to follow…
The chances of Johnny drawing a ten, and you subsequently losing to a dealer 21 is: 50% X 2/3  (That works out to 1/3 total, or expressed differently: 2/6.)
The chances of Johnny drawing a six, and you subsequently losing to a dealer 21 is: 50% X 1/3  (That works out to 1/6 total.)
Add these up (2/6 + 1/6) = (3/6) = (1/2)
Well, look at that.  Our overall chance of losing when Johnny takes a card is… 1/2.
Our overall chance of losing when Johnny does not take a card is… 1/2.
This is not some evil coincidence.  It works exactly the same way no matter how many cards are in the deck, and how complicated the math would be to verify it.  It's a mathematical fact… Johnny taking a card will help you exactly as much as it will hurt you on average.  It all evens out in the long run.
So relax.  Let Johnny play however he wants.  He can't hurt your expected win or loss.
And after all, sometimes you'll win and sometimes you'll lose.  That's gambling!