Introduction to Skrill
Established back in 2001, the online payment service was initially known under the name Moneybookers. Owned and operated by the Paysafe Group, Moneybookers is known as one of the first leading e-wallet solutions, alongside another product offered by the same company, Neteller. The e-wallet format is a revolutionary phenomenon that allows its users to practice complete money management straight from the online platform. As a result, Monebookers quickly gained popularity across a range of online platforms, turning into a globally recognizable brand by the time they were renamed to Skrill.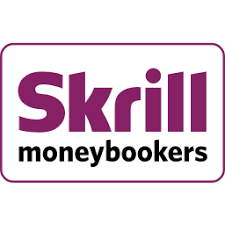 Nowadays…
…the Skrill e-wallet offers online payment processing services to users from nearly 200 countries, in over 40 different currencies. Evidently, their goal is to make the service as user-oriented as possible, which is why they have additionally included the Skrill MasterCard card option. It is most suitable for those particularly interested in cashing out their e-wallet funds at ATMs or land-based retail locations.
How to Get a Skrill Account?
One of the key features of the service that launched it among the top payment processors of modern times is the intuitiveness and straightforwardness of the system. Interested individuals can easily create a Skrill account, following just a few simple steps, and use it immediately at any of the authorized locations.
Step 1
---
Anyone interested in obtaining a Skrill e-wallet account should firstly access the official website of the service and choose the option to create a new account.
Step 2
---
The familiarity of making Visa payments, online or offline, is one of the main reasons for such a mass use of the payment method. Once you have reached your chosen online casino platform, simply select Visa from the Banking/Cashier section and proceed as with any other regular online payment.
Step 3
---
Once you have registered for an account, all that is left to do is fund it using one of the available options – credit cards, debit cards, bank transfers and e-wallets alike. Most of these should come as free of charge services, although users may be subject to a small fee when funding their Skrill account with another e-wallet.
Afterwards…
…account holders can freely direct their online or land-based purchases at a wide and growing number of merchants. With the service's established reputability, the e-wallet's widespread network of partnering platforms is continuously growing. Nowadays, it is an accepted payment method at retail locations, service providers and top online casino and similar gambling destinations.
Skrill as an Online Casino Payment Method
Online casino deposits and withdrawal transactions are available through this payment method, as long as the legal regulations in your country of residence permit such activities. All you need to do in order to enjoy prime Skrill casino action is find a Skrill casino site. Considering the fact that Skrill's presence at an online casino platform is nowadays considered an indicator of its reliability, interested players will have at their disposal the top gambling destinations featuring exclusive bonuses, game collection from the leading software providers, and first-rate licensing and security.
Once you find a site to your liking and select the e-wallet for a deposit method, you will be required to log into your account using the preset credentials. All you need to do now is input the specific amount of funds you wish to transfer and wait for a couple of minutes before you can put to use all your card counting skills at the blackjack tables, or enjoy massive jackpot gameplay.
Casino withdrawals are performed much the same way, but the key consideration is that such payouts are available through the payment method.
Advantages and Disadvantages of Skrill Online Casino Payments
A major benefit for Skrill online casino players is the security provided by the e-wallet. They feature high-end encryption and extra measures, particularly if your account reaches the higher user tiers – gold and platinum. Availability and speed of transactions mentioned earlier, as well as impeccable customer support, are also accounted for as advantages, but one major put off for interested players is the presence of fees.
Skrill charges its users for some of the transactions performed through the service, just like its sister-service Neteller. Nevertheless, its benefits have managed to prevail and result in a constant high demand for the service on top international casinos, sportsbook and poker rooms alike.