Introduction to Visa
The Visa brand had existed for over half a century now, considering it appeared as the first attempt towards cashless transactions. Issued by Bank of America in 1958, it swiftly gained massive popularity across the states and was already a global phenomenon before the final decade of the 20th century.
Types of Visa Cards
Nowadays, people are able to choose from different types of Visa cards in order to find the payment solution which best fits their needs:
Credit cards
Debit cards
Prepaid cards
Virtual cards
Business cards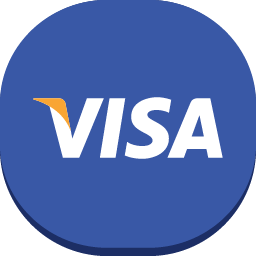 Debit cards are normally linked to current accounts, and only allow payments until you have funds left in your balance. Some debit cards do allow an overdraw limit, but they are definitely more restrictive than credit cards. These allow users to pay with credit that they will be charged with post-expenses. The prepaid cards are practically their opposite, as they require users to pay for the credit prior to making any purchases.
Virtual cards appeared later on...
...with the rise of e-commerce, and provide the full range of online banking. Ultimately, for a more dedicated approach to businesses and legal entities, Visa has issued specialized business cards featuring all kinds of perks in the business sphere.
How to Get a Visa Card?
Visa is an established partner with hundreds of banking and financial institutions in about 180 countries all over the world. Thus, each of these institutions is a reliable destination for anyone who wishes to obtain their very own Visa card.
All you need to do is visit the nearest bank in your place of residence and ask for a Visa card. The chances are they will be authorized to issue Visa cards straight from their offices, with the option to choose the type of card that best fits your user needs.
The Visa payment method has managed to build up a worldwide network of partners during its existence. As a result, it is accepted at a large portion of land-based retailers, sellers and service providers. With the rise of e-commerce, it was one of the first payment processing solutions to meet the newly created need for remote payments.
It quickly found major application across a number of online platforms. Additional banking methods appeared since then, but only a few managed to reach the same brand recognition and widespread use as Visa.
Visa as an Online Casino Payment Method
As one of the most booming industries of the 21st century, iGaming has found major application for Visa payments.
In order to use Visa as a payment method to fund your specific online player account, you will need to go over a few simple steps:
Step 1
---
The first thing to do is to choose a Visa-accepting casino or similar platform that meets your player needs (see above for a list of Visa compatable casinos). Considering the extent of Visa's expansion, players should nearly be able to choose from the whole bulk of platforms on offer, and decide based on their game title preferences or bonus selection.
Step 2
---
The familiarity of making Visa payments, online or offline, is one of the main reasons for such a mass use of the payment method. Once you have reached your chosen online casino platform, simply select Visa from the Banking/Cashier section and proceed as with any other regular online payment.
Step 3
---
The system normally requires you to input the card details, as well as the desired amount you wish to transfer. Upon confirmation, the funds should be promptly credited to your account and available for top blackjack or other casino gameplay.
The same process applies during withdrawals, with the funds transfer headed in the opposite direction. However, Visa tends to comply with the specific legal regulations in the player's jurisdiction, so check for its availability as a cashout method or choose from the other methods.
Advantages and Disadvantages of Visa Casino Payments
The service's familiarity and secure transactions make it one of the most popular casino payment methods.  Their liberal deposit amount limits additionally make it suitable for players' bankroll management. Lower availability of Visa prepaid online casino banking, as well as withdrawal restrictions for player pools at US casino sites and the likes, are the main setbacks for users such as US casino site players, but still allow enough benefits to maintain the service's popularity.