Interview with Geoff Hall
Interview with Geoff Hall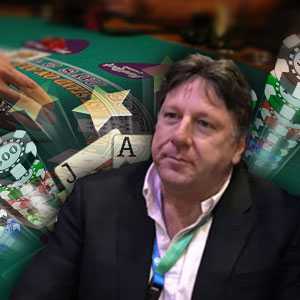 Geoff Hall is arguably the biggest name in the world of casino game inventors.  Games that Geoff created that are currently on the floor of Las Vegas casinos are:
However, before becoming the envy of starving game inventors everywhere, Geoff put in his dues trying to get his first success, Blackjack Switch, off the ground.  He is also a member of the Wizard of Vegas forum, going by the name "Switch."
I hope Geoff will be remembered for is:
not primarily his success in business, but that he is a very warm, friendly, and enjoyable person to have around in what is otherwise a cutthroat business.  I'm proud to call Geoff a friend and honored to interview him.
These questions were submitted to Geoff in writing.
Before you got mixed up in the business of inventing casino games, I hear you were a professional gambler.  Can you tell us more about what games you played and how you beat them?
Firstly, thank you for your kind words in your introduction, especially coming from someone who is so highly respected and followed in the gambling industry.
I first learned how to count at Blackjack after being fascinated by the game during a works night out.  After a while, I picked up other advantage techniques, such as Ace locating and shuffle tracking, which returned a much higher win rate than counting alone.
I was stopped from playing at a couple of casinos in the UK so to prolong my gambling life at the other casinos I started to play a game called 'Kalooki', a rummy-style game, which had regular tournaments at one of my local casinos.
One week I turned up on the wrong night and the casino was holding a poker tournament so I decided to have a go, not really knowing what I was doing.  Eventually, I became more proficient at poker and found that I could earn as much playing cash poker as I could playing Blackjack.  Furthermore, I didn't have the worry of being barred so that became the game I played mostly.
Although I can't picture you happy working a conventional job, what is your educational and employment background before you got mixed up in the world of gambling?
I have an honors degree in mathematics and a post-graduate certificate in education so, naturally, I ended up teaching math' to 11-18 year olds.  I enjoyed the work but felt disgruntled with the financial rewards, so I left the profession after 5 years and went into sales for a few years.  That proved to be a role reversal for me in that I enjoyed the financial rewards but did not like the work involved.
I then returned to part-time teaching, using gambling to top up my salary, before entering the casino game inventing industry in 1999.
If my history is correct, your first success was Blackjack Switch.  Can you tell me what inspired you to invent that game?
I was playing regular Blackjack at a local casino, where I often played 2 hands, and I seemed to be continually being dealt stiff totals on both hands.  I'd have 14 on one hand and 16 on the other, for example.
I remember thinking 'If only my top 2 cards were the other way around then I would have 10 and 20'.  After more similar hands being dealt I thought 'Why not let players play 2 hands and allow them to choose which way around their top cards are dealt'.
That ultimately lead to the 'Switch' decision in the game.  The 'Push 22 rule followed several years later after trying various compensating rules for the casino that didn't work as well.
Blackjack Switch had a few tables at the Casino Royale for years before it caught on.  Can you tell us more about this chapter of your life and why Switch seemed to be stuck in the mud there for so long?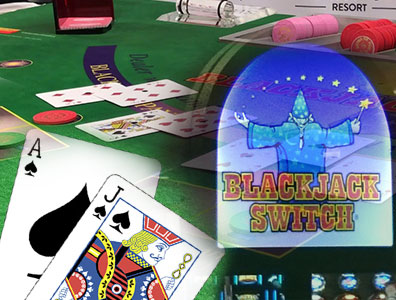 I can still recall the night well….
… I currently had 2 'Blackjack Switch' installations in Vegas, both Downtown.  I was sitting at home and my cell phone rang and the person introduced themselves as a director of one of the Strip casinos who wanted to install 'Blackjack Switch'.
I remember hoping that it was a prominent Strip casino and when he told me that it was Casino Royale my excitement did deflate a little.  However, I couldn't have asked for a better starting point and Casino Royale marketed the game brilliantly and was a huge catalyst for future Strip installations.
The reason it took a while to gain acceptance on The Strip is that the big casinos felt that their player base was different to Casino Royale.  I believe it is a similar divide between Downtown and all Strip casinos.
From my perspective, it seems like out of nowhere Blackjack Switch spread like wildfire all over the place.  When did this happen and what caused it to suddenly take off?
My view is that the financial crisis in 2007-2008 helped the game, unlike almost all other businesses.  The reasoning is that when the economy is buoyant then the casinos are content with the way things are and are reluctant to change things in case it doesn't work out.
Why fix something that isn't broken?  Right?
However, when people suffer financially, they start to cut back on their social and leisure spending.  All of a sudden, casinos needed to try and attract players back to their gaming floor.  One way to try and accomplish this is to bring in a new table game to entice players to try it.
I was contacted by The Wynn who wished to install the game after the Director visited Casino Royale and was unable to get a seat on any of the 6 'Blackjack Switch' tables.  As soon as the game proved to be a success at The Wynn the big Strip properties took notice.  It grabbed the attention of MGM and that lead to numerous Strip installations in a short space of time.
It would seem that after the success of Blackjack Switch you parlayed your success to some new games.  One of them is Free Bet Blackjack.  Can you tell us the gist of the game and how it is doing?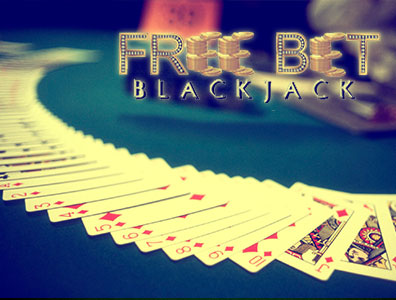 Free Bet Blackjack has been my most successful game to date.  The attraction for the players is that the game provides them with free doubling and splitting opportunities.  It's very frustrating to sit down to a regular Blackjack game, bet $25, pay additional bets for a split, re-split and double and lose a total of $100 if the dealer draws to a good hand.  In that same situation in Free Bet the player can only lose $25 but still stands to win $100 if all goes well.
Same question for Zombie Blackjack
'Zombie Blackjack' has a great feature that allows players to win even if they bust their hand.  I believe the downside is that the feature didn't happen enough so it played close to regular Blackjack.  Also, in order to activate the feature, the player had to bust, which is a negative thing.  In Free Bet, for example, the feature is activated by a positive event.
Same question for Zappit. Any games out there I'm forgetting?  Perhaps any that didn't do as well as expected?
Yes, there are a few that made it to the casino floor but didn't gather enough momentum to expand across the US.
'Zappit' provided a very simple concept in that players could discard their initial 2 cards if it totaled hard 15-18.  Incidentally, 'Zappit' is a defensive game whereas 'Free Bet' is an attacking game with more aggressive doubling and splitting.  'Blackjack Switch' can be either depending on how aggressively the player 'Switches'.
There are still around 20 tables installed across the US but I still feel that it didn't quite gain the exposure I hoped for.
'Burn 20 Blackjack' can still be played at The Barona in California.  The feature is that whenever the dealer is dealt 2 face cards then the hand is discarded and replaced with the next 2 cards from the shoe.
However…
…it also served as a 'feel good' factor even when the dealer did not have 2 face cards.  For example, you are sitting with a total of 19 versus a dealer face card.  The dealer checks and declares that he/she does not have 2 face cards.  So the worst position you can now be in is if the dealer has a 9 as a hole card, which still results in a 'push'.
I really like this feature and feel that this game never received the marketing it deserved due to my inventing Free Bet shortly after and having to decide which of the 2 games was superior.
Furthermore, almost all of my Blackjack variants use the 'Push 22' rule and I believe that Free Bet has grabbed a large slice of the market in that area.  Not everyone wishes to play a Blackjack variant so I am mainly competing against myself when I design a new 'Push 22' game.
Finally, other 'Push 22' games that made it onto the casino floor but failed to gain enough momentum were:
So I've had quite a few failures and near misses in my time.
Can you give us a preview of any new Geoff Hall games?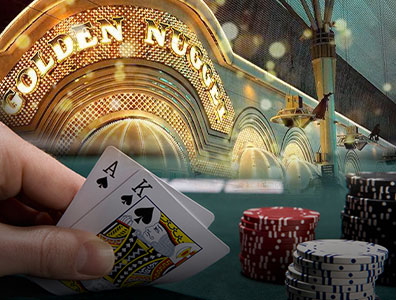 Look out for 'Lucky Cat Blackjack' which is going on field trial at The Golden Nugget around the end of November.  It is not a 'Push 22' game although a dealer total of 22 does activate the feature. I'll keep to just a teaser introduction for now but hopefully you might add it to your site around the time of the trial?
Correct me if I'm wrong, but why are all your games blackjack variants?  It seems like most game inventors are trying to capitalize on the wave of interest in poker.
I did design a poker game called 'XX Poker' and it is still played in one casino in the UK.  However, a good friend of mine, Steve Au-Yeung, designed a hold'em variant and I had a small interest in the game, so we agreed that I would not try and compete in that area.
I have started on a Three Card Poker variant but it's far too early to say whether I will have a completed game or not.
Do you have any advice for the wide-eyed game inventor who thinks his game idea will be the next Three Card Poker?
Yes, firstly, I very much doubt that ANY new table game achieves the dominance that Three Card Poker has enjoyed.  The main reason, in my view, is that there are so many more games out there now for operators to choose from.
It doesn't matter how good you think your game is you must be open to criticism and be prepared to tweak it or even ditch it and start over.  If you are fortunate enough to get your game on the casino floor then that is the first rung of a very long ladder.
Listen to both casino and player feedback and even play the game yourself if possible.  I never stopped thinking about ways to improve 'Blackjack Switch' even when it was gaining popularity along The Strip.
Where do you live now and how active are you in the business?
I still live in the UK although I spend around 10 weeks of the year in Vegas.  I'm still working on new concepts although I'm not as consumed by it as I was in the past.
I plan to be actively involved for at least another 3 years and then I will assess my situation and decide what I'd like to do in my 60's.
In addition to being a very skilled pianist, what are your other pursuits and hobbies?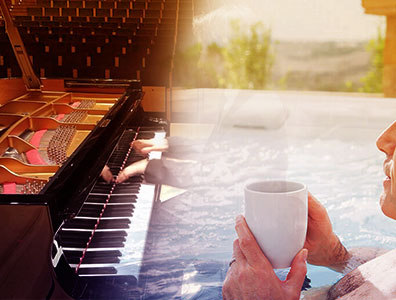 I enjoy the occasional night at the casino and still play poker and Blackjack, particularly in Vegas, where I can try out my new and existing games.
I have a cocker spaniel and enjoy going away to the English countryside now and again.  I also like to cook and have a few friends in Vegas who let me use their kitchen in return for having a nice dinner cooked for them.
I had a small gym, complete with sauna, hot tub and shower, built at the bottom of my garden, so I spend time on the bike and resistance weights there; although I spend too long in the hot tub and not enough time on the bike if I'm being honest.
I have some interesting story ideas so I'm planning to spend some time writing to see if anything comes from that.
Finally, I must say you didn't exactly ace my trivia torture on the British Royal Family.  How is it that I knew who was 8th in line to the British Throne (Princess Beatrice of York) and you didn't? 
My current affairs knowledge is poor and I have enough going on with my own family, with 2 teenage daughters, to focus too much attention on the Royal Family.
Maybe I've spent too much time being locked away in a dark room thinking of table games? 🙂