LV Bear joins blackjackinfo.com
Posted
Hello, everyone. Ken Smith is a long-time friend, who ran a great website.  I wish Ken the best in his future pursuits. I'm honored to join Joshua's new management team here.   When Josh asked if I'd be interested in helping after he recently purchased the site, I gladly accepted the opportunity.
For those who don't know me, I am a Las Vegas-based advantage player.  Ken interviewed me nearly ten years ago (it's hard to believe so much time has passed); that interview can be found here.  It will answer most questions you may have about me.
I am now closer to full retirement. My playing time and travel is significantly reduced. But I still prowl the casinos, and hope I can be useful here.
For those who do not know Josh, here's what he told Stanford Wong after his purchase earlier this year of my usual online home, www.BJ21.com.
As the one purchasing BJ21.com, let me introduce myself. My name is Joshua Chan. In 2006 I was an advantage player, focusing on exploiting Internet casinos bonuses. With my knowledge of the Internet gambling scene, in 2006 I established LatestCasinoBonuses.com (LCB).
LCB is a casino-information site that features casino news and editorials, no-deposit bonuses, casino reviews, software reviews, slot reviews, and free casino games. There is a members' forum where players share promotions, bonuses, tips and winning stories. The library of gambling information is one of the most extensive in the industry. LCB has monthly contests that award prizes. The number of registered LCB memberships should surpass 100,000 in 2016.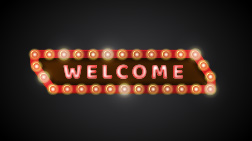 After that, I acquired sites devoted to blackjack, sports, bingo and poker. In 2014 I bought the Wizard of Odds and Wizard of Vegas from Michael Shackleford.
As a former advantage player, I'm proud to own BJ21.com. I think it will fit well into my portfolio of web sites devoted to player advocacy.
Privacy is at the top of my list of priorities, and any information regarding members and memberships is never shared or sold to third parties. That privacy policy will of course apply to BJ21.com. In no way will anyone's personal information be disclosed; that includes to casino management, surveillance agencies and the like. We heard concerns from the members of http://wizardofvegas.com/ when we purchased that site; but as they have witnessed, we have met all their privacy and confidentiality expectations.
The main changes we made to those sites is adding side bar ads and enhancing the site to make it more user and mobile friendly. We anticipate making similar changes to BJ21 while keeping the goal of the site the same. …
I look forward to my time here, as well as continuing to contribute to BJ21.com.