Online Casino Registration will Become a Thing of the Past
Posted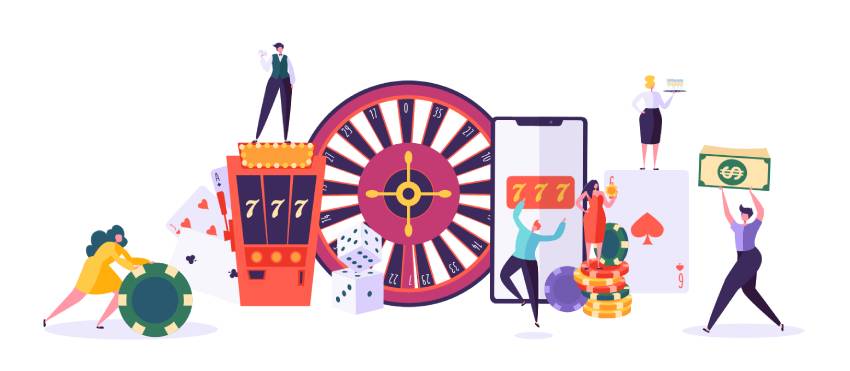 When it comes to online casinos and embracing the latest technologies related to the gambling industry, the US has been in some kind of a vacuum for a number of years. We all know that the US is usually the leader in all fields, so the statement in the previous sentence seems somewhat contradictory.
Even though online casinos are available in some states, the country seems to have troubles with the legislation process due to various reinterpretations of existing laws, the most important one being the Wire Act concerning online payment methods.
In other words, it is kind of difficult for the country to stabilize the online gambling industry once and for all. The vacuum we previously mentioned is, therefore, a legislative one, and it is the main obstacle to online casinos' modernization.
Some US Online Casinos Found an Answer
In order to escape the vacuum, some US-based online casinos started using bitcoin and other popular cryptocurrencies. Cryptos are not regulated by any legal institution, which makes them a perfect alternative to other payment options that may be susceptible to one of the Wire Act interpretations.
However, buying Bitcoin isn't exactly a simple process and the constant fluctuations in market price make it an extremely volatile currency that would understandably make people uncomfortable.
The Rest of the World Has Made Progress
Unlike the US, the rest of the world has made significant progress when it comes to online payment methods, especially in the online gambling industry that is in constant development, being upgraded every couple of months. In other words, in vibrant industries such as the ones that incorporate online casinos, there is no time for reinterpreting various legislative texts, as the technology rapidly moves forward without waiting for lawmakers to do their thing.
Pay N Play & Similar Services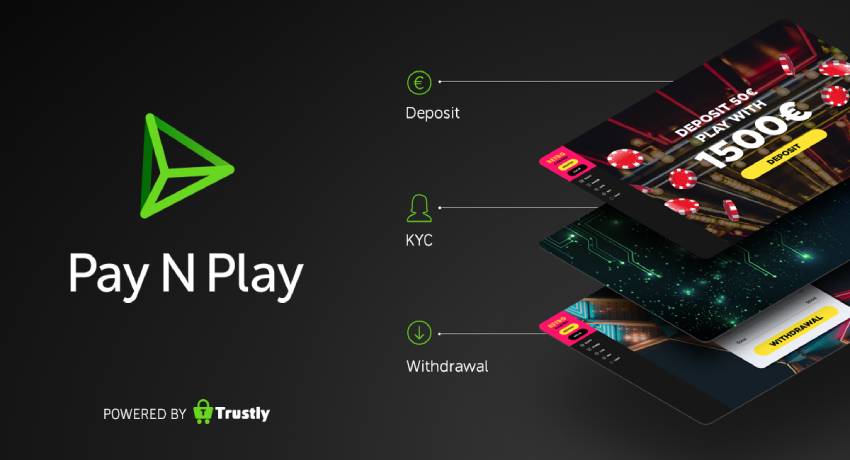 The main problem casinos worldwide face nowadays is not legislation but user experience. This means that designers, developers, and other people creating online gambling platforms are doing their best to bring casinos closer to users. One of the services that will disrupt the existing order of payment methods is called Pay N Play, and it is already available in several countries.
Pay N Play simply eliminates the need for lengthy registration forms that players usually need to fill out in order to open an account in a casino. The reason why casinos want to get rid of this step is that 24% of players simply give up when they see the form. By eliminating this step, casinos are bound to increase the number of players who register on their site. Players will also benefit from this — they will not have to go through a long and boring registration process.
Before playing an online casino game, players have to make a deposit. That is yet another obstacle since most payment methods available in online casinos require players to fill out more forms. Only a third of all players who sign up actually make a deposit. In other words, out of 100 players who open a registration form, only about 40 of them will make a deposit and start playing games. That is a somewhat depressing piece of information for both players who don't have the patience to register on online casino platforms and for casinos that don't manage to welcome more active players.
How Does Pay N Play Work?
Pay N Play creates a direct link between an online casino and your bank account, thus avoiding all the unnecessary steps. Trustly's Pay N Play verifies your identity by passing on all the important KYC data to the operator. The operator then uses the data to create a player account automatically. In other words, all you have to do is enter the amount that you want to deposit when you visit an online casino that supports Pay N Play — everything else will be automated.
The withdrawal process is somewhat similar; all players have to do is enter the amount they want to withdraw and confirm the transaction. The fees are minimal to non-existent for both transaction processes, and it takes only a couple of seconds before they are executed. Compared to other payment methods, Pay N Play is superb in every possible way, including the security of transactions for both deposits and withdrawals.
Pay N Play in Sweden
Located at the opposite side of the spectrum, Sweden is currently one of the early adopters to this technology and feedback has been extremely positive. Long story short, Sweden has one of the most liberal gambling markets in the world at the moment, which positively affects its economy.
In fact, Trustly (Pay N Play's parent company) was established in Sweden and is currently headquartered in Stockholm. The company was founded in 2008, and its revenue was €20m back in 2015. However, that number is bound to increase due to the amazing technology that their project called Pay N Play offers to the online casino industry.
Note: If you do happen to be from Sweden and are looking to play online, our site doesn't currently have Swedish translations but here are alternatives to our blackjack rules (or "blackjack regler") and strategy (or "blackjack strategia") pages.
In Summary
While legislation in the US continues to be an arduous and complicated issue, the rest of the world are benefiting from new technologies and are implementing systems such as Pay N Play to improve the experience for both the operator and customer.
Early adopters to Pay N Play include Sweden, Finland, Germany and Estonia. Other countries will most likely follow suit in the near future however we don't expect US online casinos to be able to provide this experience anytime soon.