Ezugi
Ezugi is a casino software operator that specializes in live casino games which include Blackjack, Roulette, Baccarat, Casino Hold'em, Bet On Numbers and Keno. Ezugi was founded in 2013 by veterans in the industry and since then they have made a big name for themselves online.
Currently, Ezugi supports a total of 18 games on their live casino platform and have partnered with over 100 online casino operators across the globe.  With over 300 staff they are able to keep 70 tables running concurrently 24/7 including requested private tables.
Casinos that use Ezugi include:
1xBET
Unibet
LeoVegas
Golden Palace
Golden Nugget
Dublinbet
Currently, Ezugi has studios in ten distinct locations. Public studios for live casino games are located in Latvia, Romania, Bulgaria, and Colombia. Private studios for more brand-focused unique experiences are located in Bulgaria and Latvia.
Finally, studios focused on R&D, IT management, and sales are situated in the following countries:
Spain
London
Malta
Belgium
Latvia
Romania
Bulgaria
Israel
Cambodia
Colombia
The studios are primarily English and run 24/7 so that there's never any downtime.
Because Ezugi's software can run on both Flash and HTML5, their games can be played on desktop, mobile, and tablet. The experience is seamless between all platforms.
Ezugi is also registered and licensed by the Curacao eGaming Licensing Authority and they take active steps to ensure their platform encourages responsible gaming.
Live Blackjack Variations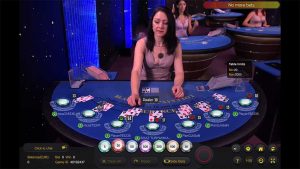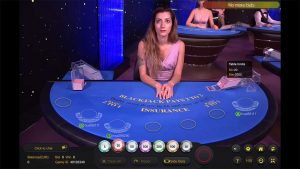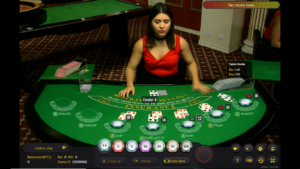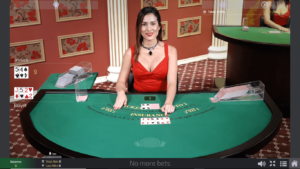 Ezugi
Unlimited 21 Blackjack – Auto Split
Whilst Ezugi supports a variety of different table games, their selection of blackjack variations is certainly a highlight.  Hosted in their studios in Bulgaria, Latvia, Latin America and Romania, you might notice that each table has its own color scheme to match their location.
At Ezugi, the following blackjack variations are:
American Blackjack
This is the classic blackjack that is utilized at most online casinos using Ezugi and has tables with various betting ranges from €10 – €1,000, €20 – €2,000 and €50 – €5,000.
The house edge with the most optimal strategy is at a very low 0.11% due to the early surrender option that is rarely seen anywhere.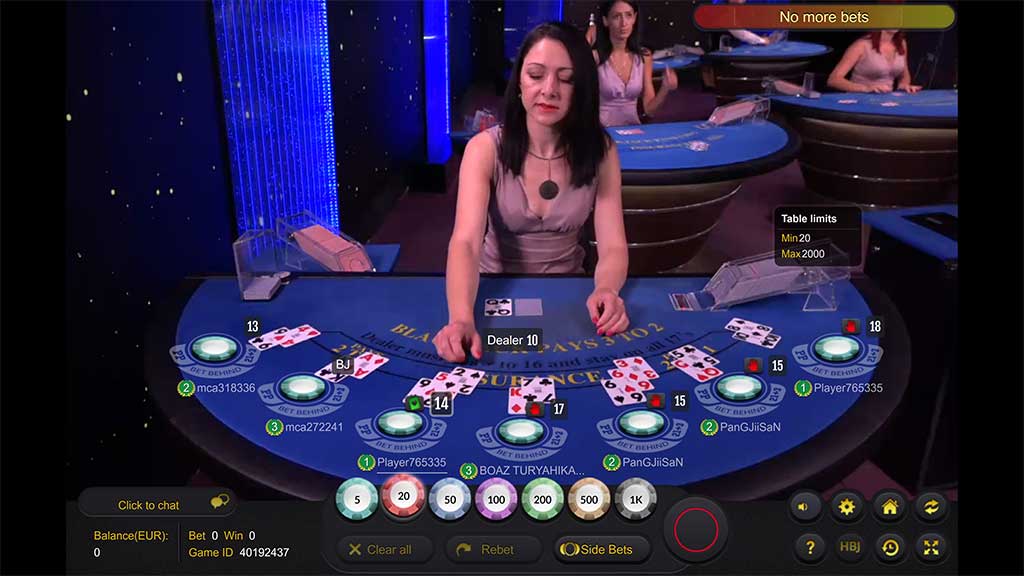 Dealer stands on soft 17
Early surrender against ace available
Eight decks
Dealer peeks for blackjack with aces
Doubles possible on any two cards.
Doubles after a split is possible
Re-splitting not allowed
Back betting is allowed
Insurance for blackjack is available
 Extra Features:
European Blackjack
The rules for European Blackjack are well known, especially on online casinos. The house edge for European Blackjack is 0.62% with the most optimal strategy.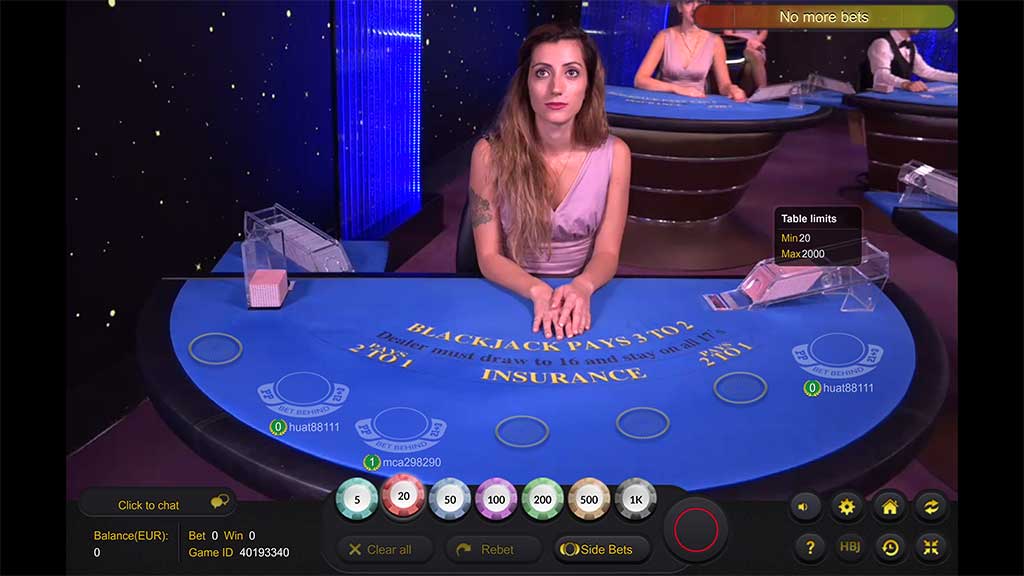 The rules for Ezugi's European Blackjack are as follows:
Dealer stands on soft 17
Early surrender against ace available
Six decks
Dealer peeks for blackjack with aces
Doubles only possible on hard 9, 10, & 11
Doubles after a split is possible
Insurance for Blackjack is available
Extra Features:
21+3 Side Bets
Perfect Pair Side Bets
Bet Behind
Unlimited 21 Blackjack – Auto Split
Blackjack Unlimited is a variant of blackjack where there is only one spot and an unlimited number of players can bet on the hand. Actually, other versions have up to three spots that you can bet on but in the case of Ezugi their game only has one.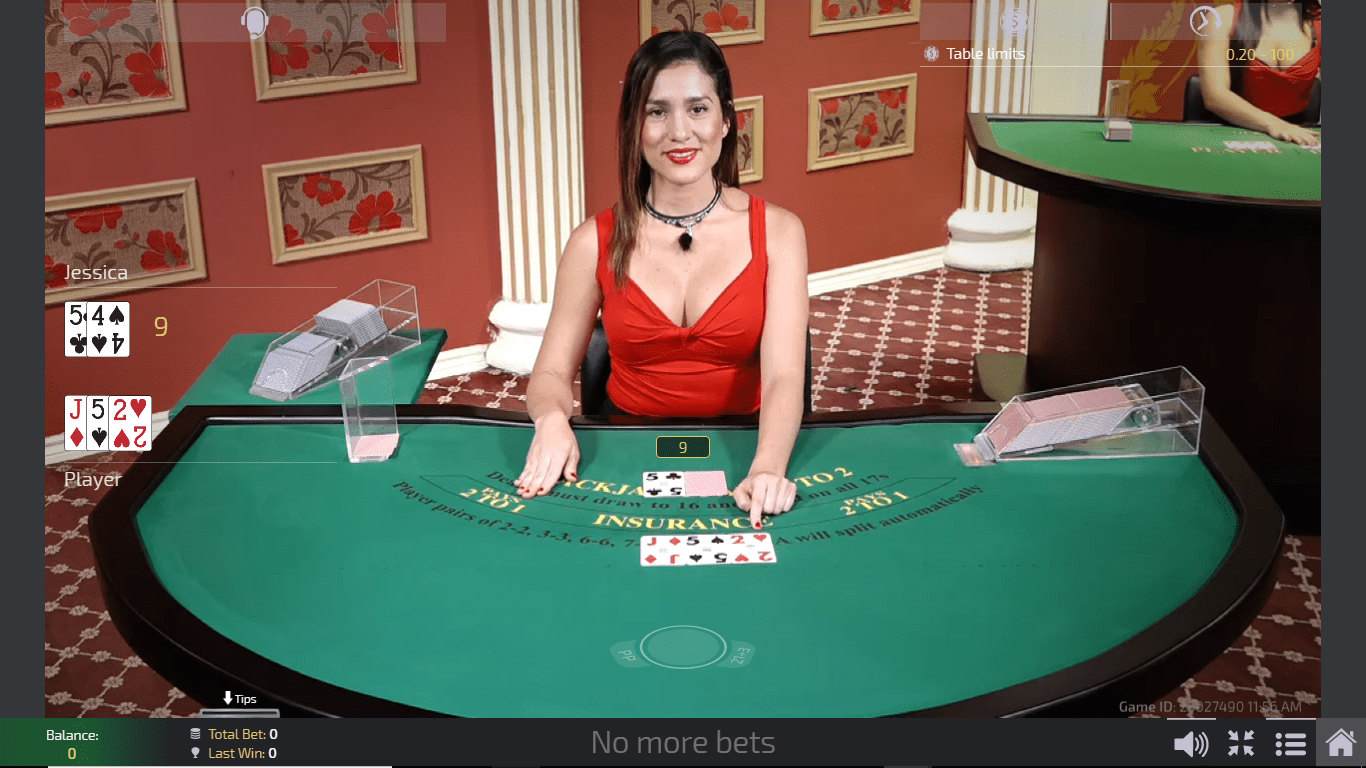 Despite the fact that everyone is playing the same hand, people are allowed to play their own hand how they want it and if they choose to stay while someone else chooses to hit that card does not affect them. The rules for Ezugi's Blackjack Unlimited are as follows
Dealer Stands on Soft Seventeen
Double After Split Allowed
One Card Only to Split Aces
Eight Decks
Double Any Two Cards
European No Hole Card
No Surrender
Blackjack Pays 3:2
Insurance available
Extra Features:
21+3 Side Bets
Perfect Pair Side Bets
Bet Behind
One advantage to the Blackjack Unlimited variant is the game speed. Because there is only one hand to play rounds are significantly faster than at a normal table.
Unfortunately, they do cut off what appears to be three decks out of eight. The documentation suggests a house edge of 0.43%, which is not accurate unless the dealer peeks for blackjack. Assuming you can resplit to four hands and the game is played with the European No Hole Card rule the house edge is actually 0.54%
The house edge on the Perfect Pair side bet is 4.1% and 6.29% for the 21+3 side bet.
Hybrid Blackjack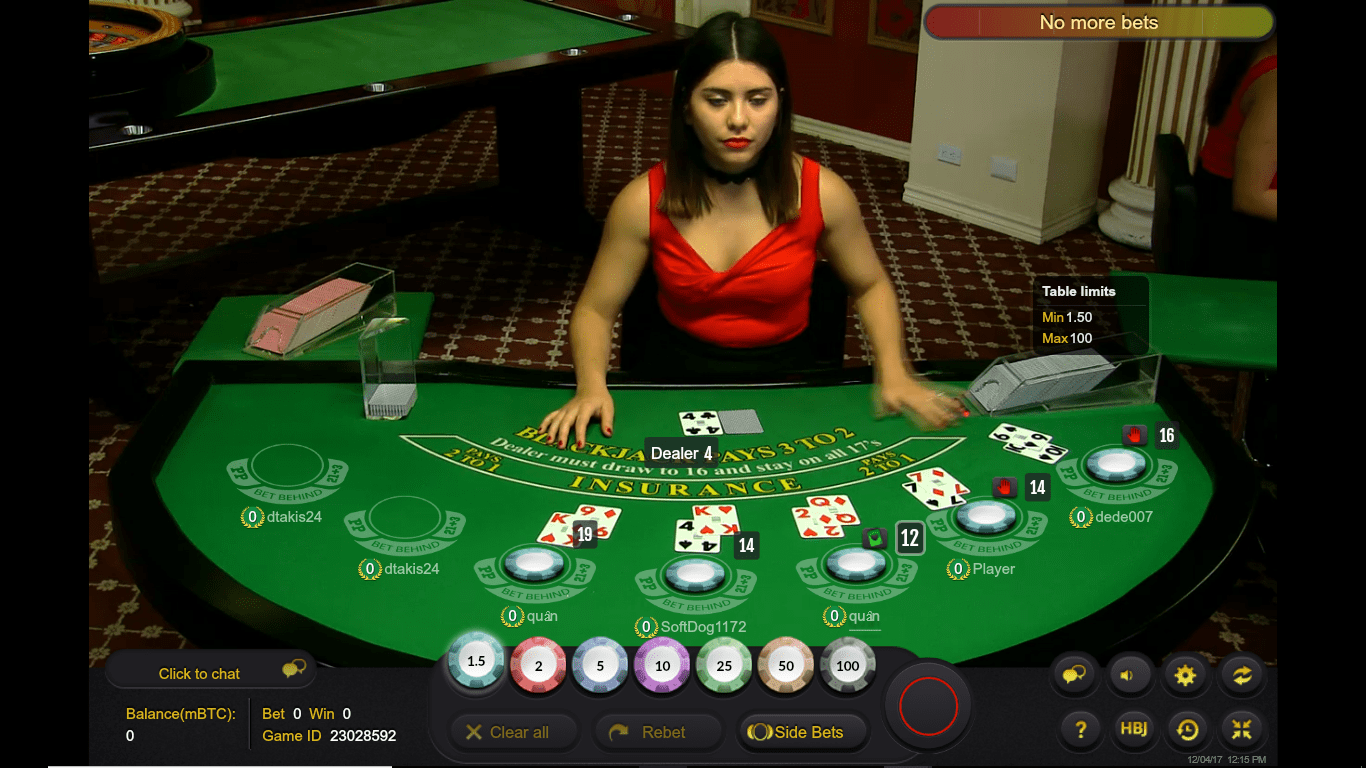 Hybrid Blackjack offers a live casino and virtual casino experience in one. Once the seats on a table are filled, players can still sit alongside the players and have cards virtually generated. The rules for Hybrid Blackjack are the same as the rules for Blackjack Unlimited except that splitting to more than two hands is not allowed.
This does have a minor 0.05% increase in the house edge bringing the house edge of Hybrid Blackjack to 0.59% assuming that you employ basic strategy. Unlike Blackjack Unlimited, where there is only one hand played, with Hybrid Blackjack you have a full table but players can bet on existing spots and control their hand's destiny without being forced to follow the decisions of the spot holder.
Other Live Games
Ezugi offers a number of other live games, including, but not limited to roulette, baccarat, and casino hold'em. In this section, we have provided a summary of the other games available on Ezugi software.
Roulette
Ezugi has multiple live roulette options of which some are actually streamed from land-based casinos themselves. They also have regular studio-based live roulette as well as auto roulette and have support for 6 different languages.
They also provide multiple camera angles which you can control to your liking and the ability to play multiple games at once.
All roulette variations use single zero wheel layouts and have a house edge of 2.70% on each bet.
On March 21st 2018, Ezugi also became the first to provide a live roulette feed of Golden Nugget's casino floor in Atlantic City to online players in New Jersey.
Baccarat
To start, Ezugi has a large selection of Baccarat variants of which most are streamed from Queenco Hotel and Casino in Cambodia. Their standard "live Baccarat" game is the most popular and has the following bets available:
Main Bets:
Player – Pays 1:1 (1.24% house edge)
Tie – Pays 8:1 (14.36% house edge)
Banker – Pays 95:1 (1.06% house edge)
Side Bets:
Player Pair – Pays 11:1 (10.36% house edge)
Banker Pair – Pays 11:1 (10.36% house edge)
Big – Pays 0.54:1 (4.35% house edge)
Small – Pays 1.5:1 (5.27% house edge)
Perfect Pair – Pays 25:1 (13.03% house edge)
Either Pair – Pays 5:1 (13.71% house edge)
Baccarat Super 6
With Baccarat Super 6, the same Baccarat rules are played, although the Banker bet will pay more unless the winning total is six, in which case it pays 1 to 2. With the changes to the Banker Bet, the house edge changes to 1.46%.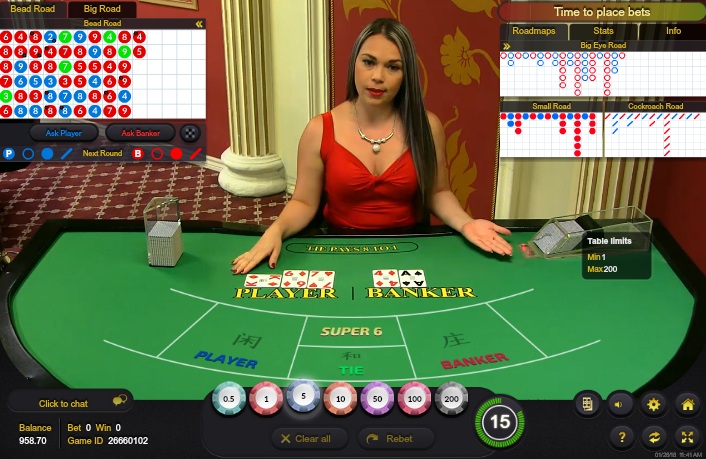 On top of this, a new Super 6 side bet is added. This pays 12 to 1 when the Banker bet winning total is six. With a 5.39% probability, the house edge for this side bet is 29.98%!.
Knockout Baccarat
Once again, Knockout Baccarat takes the standard Baccarat rules and adds some bets. In this case, players can take part in 7 separate side bets in which the player bets on the winning total.
Winning Total Side Bets:
1,2,3 or 4 – Pays 7:1
5 or 6 – Pays 3:1
7 – Pays 4:1
8 – Pays 3:1
9 – Pays 2:1
Dragon Bonus Baccarat
Dragon Bonus Baccarat takes the standard Baccarat rules and adds two Dragon Bonus side bets. The Dragon Bonus bet is won when the hand has a higher point count than the opposite hand. The larger the margin of victory, the higher the win.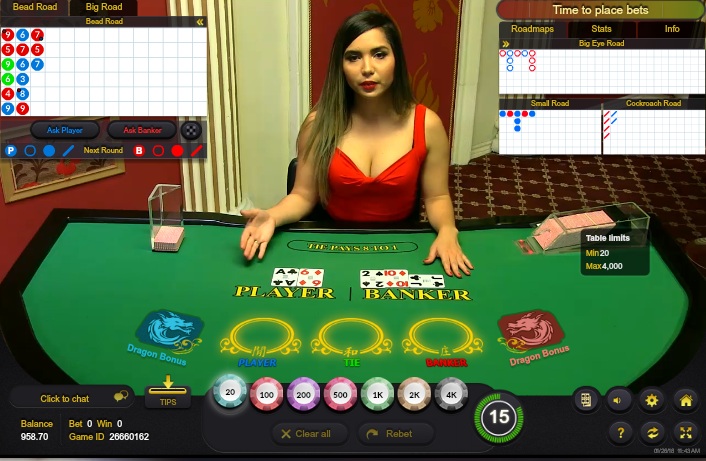 The house edge depends on whether a bet is made on the player or the banker. The Player Dragon side bet house edge is 2.65%, whilst the Banker Dragon sider bet house edge is 9.37%.
Dragon Tiger
Dragon Tiger is a very simplified version of Baccarat where the round only features two cards; the dragon and the tiger. The player bets on which card they believe will be higher.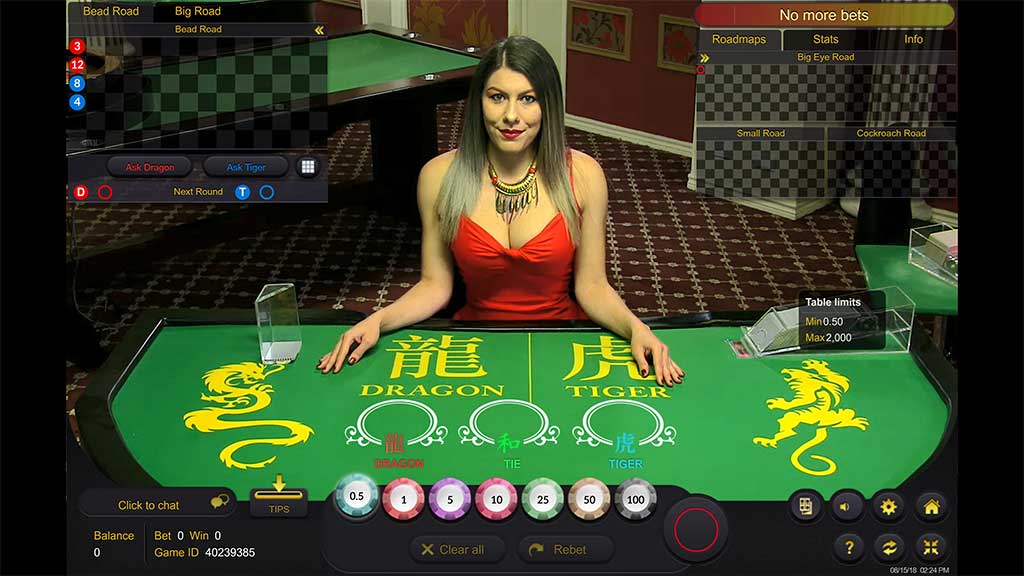 Three main bets are possible; Dragon, tie, or Tiger. If you bet for the Dragon card or the Tiger card, the house edge is 3.73% and the payout is 1:1.
If you bet on tie, the house edge is 32.77% and the payout is 8:1.
Three side bets are also possible on Dragon Tiger at Ezugi; Suit, Odd/Even, and Big/Small.
With Suit, your bet wins if you bet on the right outcome for the suit of a card. The bet is also lost if the card is a 7. The payout is 3:1 and the house edge is 7.69%.
With Big/Small, you bet on whether a card will be smaller or bigger than seven. If the card lands on a seven, the bet is also lost.
Odd/Even is similar to the bets above, but you bet on whether a card will be odd or even.
The payout for Big/Small and Odd/Even is 1:1 and the house edge is 7.69%.
Casino Hold'em
With Casino Hold'em, you can bet on the Ante or the bonus. The house edge for the Ante bet is 2.16% and the house edge for the bonus bet is 6.26%.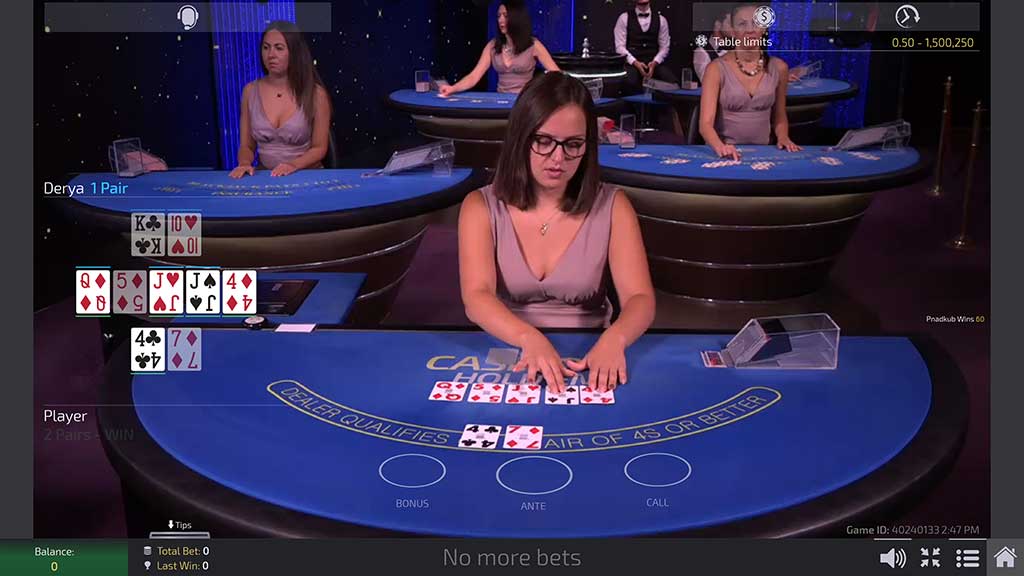 Below we've included the payouts for each bet.
Ante/Bonus Payout:
Royal Flush – 100:1/100:1
Straight Flush – 20:1/50:1
4 of a Kind – 10:1/40:1
Full House – 3:1/30:1
Flush – 2:1/20:1
Straight – 1:1/7:1
3 of a kind – 1:1/7:1
2 Pairs – 1:1/7:1
Pair of Aces – 1:1/7:1
1 Pair 1:1/N/A
High Card 1:1/N/A
Bet On Numbers
Bet On Numbers is a popular lottery style game where players can make a variety of bets on the expected results of a lottery ball draw. The house edge can differ drastically depending on the bets you make.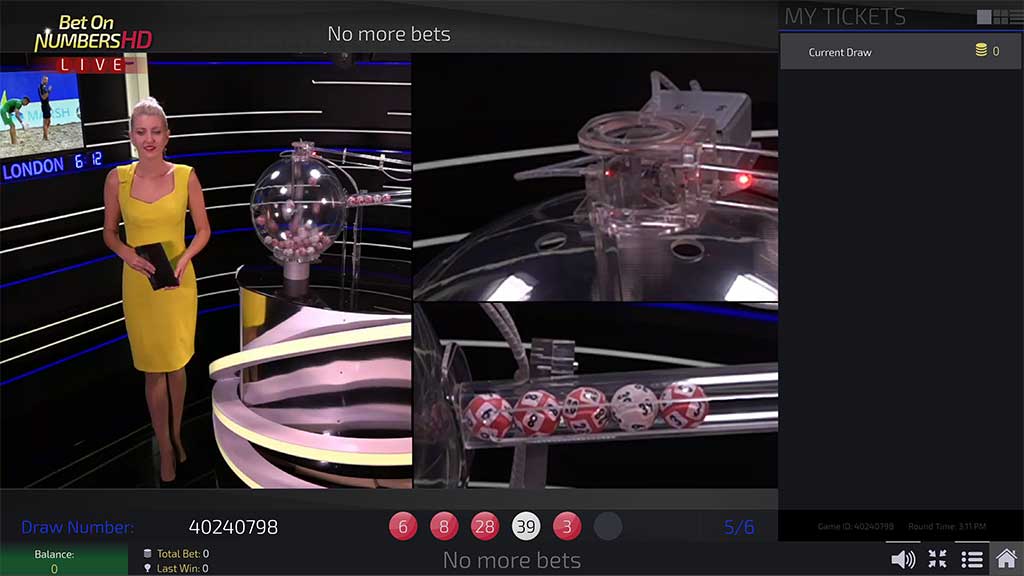 WizardOfOdds.com has a great breakdown of the probability behind each bet that can be made here
Keno
Keno at Ezugi follows the typical rules where 20 balls are drawn out of a total of 80. Players may choose 1-8 balls. The RTP is between 75% at one ball pick and 69.92% at eight ball picks.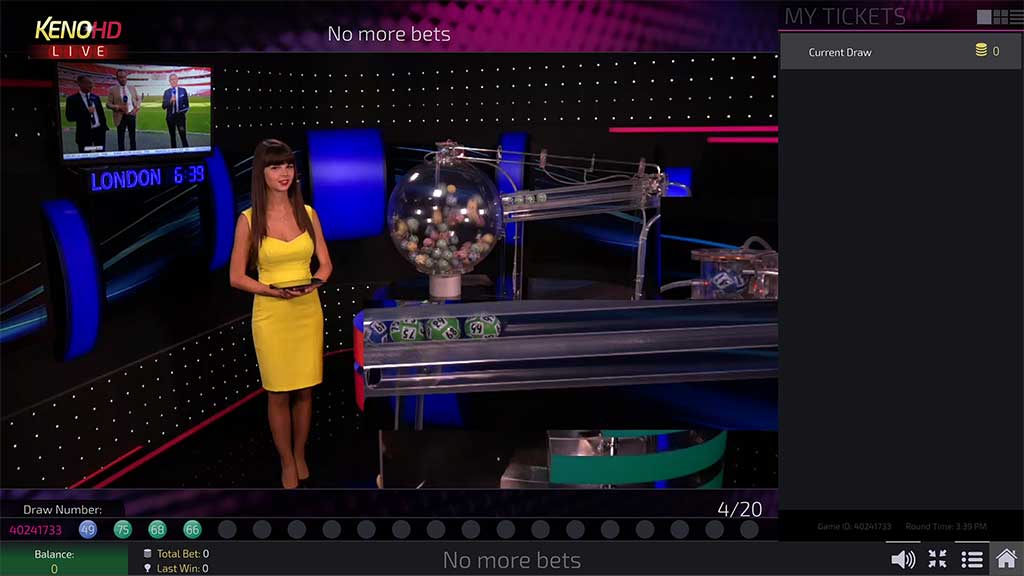 ]
External Links