4,000 Miles in Search of an Advantage — Part Two
Posted
Early on in my career I struggled to find a balance between work and play. My only respite was the summer air as I sped across the freeway en-route to the next casino.  I spent my leisure time journeying from table to table.  There was no time for sight-seeing, no time for exploration, no time for a sojourn with an old friend. The year rushed by faster than the lines on the highway, and I was exhausted.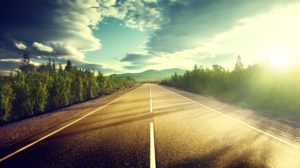 I had seen the country, but I hadn't seen the country. Road-warriors are always the most successful in this industry—there's no doubt about it—but if you do nothing but travel from back-road casinos to scouting destinations, if you spend your nights in hotels that no matter how luxurious cannot compare to the comforts of home, if you religiously adhere to schedules which withdraw all sense of consistency and normality from your life, you'll burn out mind and body in quick succession. If you're part of a team, you may find a traveling partner to derail the sense of loneliness that often comes with extended travel, but I was flying solo.
And there I was again—traveling out of Missouri and toward Oklahoma. Oklahoma is a casino paradise, home to roughly 102 across the state. This includes the largest casino the United States, the Winstar in Thackerville, OK, which boasts a 500,000 square foot gaming-floor. There is a catch, however—most casinos have a per-hand ante (generally around 25 cents) that makes it difficult to beat blackjack with traditional methods, especially if games are no-mid-shoe entry and you cannot Wong in/out. If you are playing a game with no mid-shoe entry, you should search for promotions that boast no ante for a more profitable game, or your bet spread should be substantial. In addition, be sure to get player's cards where you determine it to be safe,  as you can find many good promotions. The casinos are required to 'give back' the profits that they make on the games themselves—hence the reason for the ante.
However, I didn't stop at the Winstar or any other casino—not immediately. I approached this trip differently. While I was in the middle of the country in a new place, where I likely wouldn't find myself again for some time, I decided I would check in with an old friend. This friend, who we will call Okie, lives in a relatively small town called Bartlesville. Bartlesville has a charm about it—a friendly, down-to-earth vibe full of character. An old rancher lives on the outskirts of town.
She is retired and widowed, and her neighbors all chip in to pay her bills. In exchange, she patrols the neighborhood during the day in her pick-up truck, shotgun in hand, to keep thieves and drug abusers away from her community while everyone else works.
If I weren't visiting such a good friend, the area may have induced a minor culture shock, but I felt at home, even far away from the edifice-maze that I was accustomed to. Okie and I went to a local dive bar where he frequently performed as a bass player. We spent the evening sharing drinks and telling the stories about travel, life and family before retiring for the night. I slept on a cot in a spare room with his gray-haired, oversize dog Max—and it was the best sleep I had gotten in weeks with work out of my mind for at least a brief period.
I left the next day after breakfast with limited intelligence in regard to the casinos in the area—I knew what games they offered, but I didn't know the atmosphere or tolerance levels. With so many casinos to choose from, it was primarily a scouting mission—I intended to find what games I could and attack wherever I thought possible. There are quite a few low-roller casinos in the area (so low-roller that they will run a marker over your $1 bill to ensure that it is not counterfeit) and they can be difficult to play at unless you're able to develop a cover story.
If you plan on having an act, research your role and do so against every sort of question imaginable. If you say you're in town for a concert—be sure to know as much as possible about the band playing, the venue, and the hotel you're supposedly staying at. To be believable, you must be thorough, no matter what cover story you employ. Due to an effective cover story, I was able to play unmolested at a few casinos. I claimed to be an oil-rig worker in the area with money to blow (many in the oil industry come upon a windfall of earnings from long hours and good pay and spend it as fast as they earn it—only to be laid off shortly thereafter). I try to switch up my story as often as possible while maintaining plausibility.
Finding a tolerant, exploitable shop is only one obstacle among many. A large number of the casinos I encountered in Oklahoma were run by Native American tribes. Indian casinos are prevalent throughout the country, and even more so in Oklahoma. When playing at an Indian casino, one must be extremely cautious. The tribal courts dictate the law of the land—not the federal government—because the Indian casinos rest on tribal ground. As a result, they can get away with what amounts to highway robbery.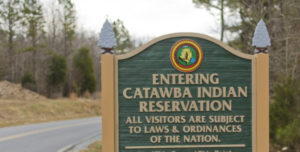 If the Indian casino believes you are counting cards or using any other method to obtain a legal (under federal jurisdiction) advantage over them, they can and will confiscate your winnings and obtain your identity. You cannot contact the gaming authority—your only method of recourse is through the tribal court, and the tribal judge is often a member of the Indian high council. Many Indian tribes receive the majority of their revenue through the casinos, which means it is always in their best interest to rule in favor of the casino. As a result, playing can be high risk. However, many Indian casinos have less experience in regard to advantage play making it a potential high reward situation. Pick your spots wisely. Always keep in mind that having your chips confiscated is a grim possibility.
As I continued scouting, I ran across a casino that offered a large collection of slot machines which at certain points offered an advantage. These machines come in the form of progressive jackpots and bonus machines that reach certain advantage points. While the progressive machines become advantageous after reaching a certain dollar figure (which you can figure out by calculating how much the progressive rises with each dollar cycled through and your cost to get it to the 'payout' number) there are slot machines which level up or progress before reaching bonus stages.  If you are able to find a machine that has been abandoned at the break-even or advantage point, you can play with an edge until the bonus hits. At that point, you will again abandon the machine.
I never actively sought out these games, but when I encountered them, I would take advantage of them. I've found that, generally speaking, the community that pursues these types of plays is far different from the advantage player community. They primarily employ an every-man-for-himself mentality, and I encountered it while playing on this trip.
I saw a civilian get up from a game that was moments away f
rom hitting a jackpot, and I made my way to the machine and sat down. A scruffy-looking gentleman in his mid-20s, who I had noticed playing the advantage slot-machines with a few friends earlier, approached me about 10 seconds after I sat down. He informed me that he had been waiting for this machine—and it was his. I replied that I sat down before him while he was nowhere in sight, and I was currently playing it. He took offense, muttered a few curse-words under his breath, and departed.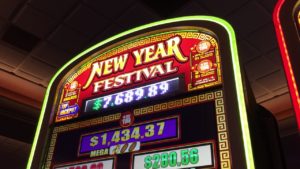 I thought nothing of it until 30 minutes later when a security guard approached me.
"Excuse me, do you have any problems with any other patrons in this casino?" he jingled the keys at his side.
"No," I blinked, caught unaware, "I've just been sitting here playing a few slot machines, minding my own business."
"I was told that you're cussing out other guests," he said as a voice came from his transceiver.
Security has approached me for a multitude of reasons in the past, but this was a first. I shook my head and told him the claim was false.  He nodded, and left with a shrug.
About another hour had passed uneventfully, and the same security guard approached me. He gave me a disappointed glare, indicated that I come with him, and escorted me toward the entrance.
"The same man and now his brother says you keep swearing at them, so we're going to remove you from the casino," he indicated toward the door.
I was incredulous. I hadn't accosted anyone, and It was beyond obvious what their game was—they were a group of local casino fleas who make a living waiting in prey for unsuspecting players to get up from their slot machines, and if it's at an advantage, they jump. They viewed me as competition, and they wanted me gone. It was a dirty game, and rather than getting ousted, I let the security guard know their motivations. I hadn't said a word to them, and the cameras would prove it.
"Well, slot machines certainly can't be beaten—that's a rumor," he shuffled, "but I am a good judge of character, and I trust you. If they come back, I'll tell them to piss off."
The entire scenario left a sour taste in my mouth. I can see why those who can't handle counting cards generally pursue this play.
After about half a dozen more casinos, a few good games, and a couple of back-offs, I ended the Oklahoma leg of my trip. It was time to circle back toward Mississippi.