Is it Legal to Play Online Blackjack in Canada?
Is it Legal to Play Online Blackjack in Canada?
Legality of Casinos in Canada – The Current Situation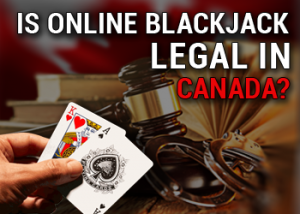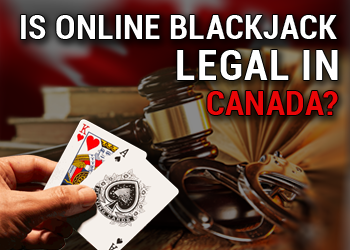 Canada is split into three territories and 10 provinces. Each one of these provinces has been tasked with the important responsibility of overseeing gambling within their boundaries – gambling both at the land-based and online casinos falls under the local jurisdiction.
It's up to the provincial governments to decide what type of gambling should be legal in their jurisdiction. So far, most of the land-based gambling has been legalized; bingo casinos and other casinos are categorized under state authority, while the horse racing is usually reviewed by the federal governments.
Different casinos offering gambling services in different provinces need to get permits from the provincial government to operate. The permits are basically laws that have been passed by the legislators aimed at protecting Canadian players by forcing all the casinos to register. This means that they have to abide by fairness and transparency laws or face the repercussions.
Is Online Blackjack Legal?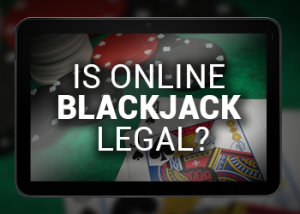 As a Canadian player, you'll be pleased to know that you can't be prosecuted for playing blackjack online because it's legal. Offshore casinos are also immune to prosecution but those that are located in any one of the Canadian provinces without being licensed there can and in the past have been prosecuted.
Most provinces, such as Ontario, Quebec, Manitoba and British Columbia have legalized most forms of gambling. However, the Canadian gambling laws only allow online casinos to offer their services to players in different provinces but only in instances where there's an inter-provincial agreement between the two provinces. On the other hand, offshore online casinos can't be prosecuted provided that they have a valid license to offer Canadian players with the online casino services.
In fact, in the history of Canadian online casinos, there has only been one company that has been prosecuted under the Canadian casino laws. Starnet – a company that was registered in the Caribbean 'illegally' had one of their offices located in Vancouver.  They were subsequently fined $100,000 and ordered to pay $6,000,000 to the province of British Columbia.
According to Section 202(1)(d) of the Canadian Criminal Code, it is an offense to record or register bets or sell a pool.22 If an online gaming operation has its database servers that record and register the bets located in Canada, this could contravene this Section of the Code.
As such, Starnet's database and servers were located outside of Canada, which further recorded and bets from outside of the country, but the judiciary found that there were plenty of other links to tie the company to operations in Canada and thus required it to acquire a license if they had to keep their Canadian office open.
Canada Fail To Pass A Law Allowing Single Sports Bets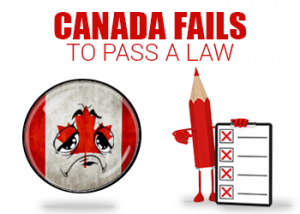 In September 2016, Canadian sports betting fans got their hearts broken after the government declared that it wasn't going to pass the C-221 Safe and Regulated Sports Betting act that was passed by Brian Masse, the M.P. for Windsor West.
Like the United States, Canada has very strict laws that regulate online gambling, sports betting and casinos. However, betting on sports can be a little difficult because punters have to place accumulator bets, rather than single bets. Existing laws, as charted in the Criminal Code, implies that all Canadian bookmakers are only allowed to offer parlay bets, which includes multiple bets.
Brian Masse's bill was hoping to repeal this and legalize all single sports bets so that Canadians would be allowed to place single bets as opposed to the accumulator bets.
So, whereas the Canadian bookmakers are only allowed to offer accumulator bets on sporting events, those that located offshore aren't affected by these rules. This is perhaps the reason why most Canadians seem to opt for the international bookmakers as it is much easier to bet with them and get enhanced odds. They can also place accumulator bets without breaking the law.
It's worth noting that this isn't the first time the bill has been tabled in parliament. In 2012, the C-290 Safe and Regulated Sports Betting act managed to pass the lower House of Commons but was shot down at the Senate. And thanks to how the Canadian parliament works, this bill won't be able to be able to find its way to parliament until earliest October 2019 when the next federal election will be held. This means that Canadian sports betting fans will have to stick to single sports bets until then.
US Laws That Affect Depositing Methods In Canada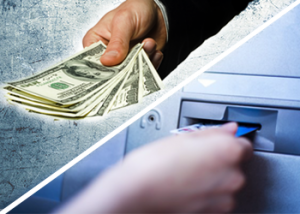 While the laws governing the Canadian online casino industry are progressive, the legal situation in the United States isn't quite so clear with the introduction of the UIGEA. Unfortunately, this affects not only the US players but the Canadian players too and has had a knock-on effect on how Canadian players make deposits online.
Banks, more especially those that have strong ties to the US, are edgy about the US laws especially when conducting financial transactions with online casino platforms. This has given rise to a situation where some of the legal Canadian deposit options have been blocked by some of these banks. It also led to Skrill – a popular eWallet across multiple bookmakers and online casinos – suspending all its services in Canada.
Two popular banking methods in 2018 for players in Canada are:
Interac, which is highly secure and allows the transfer of funds from a Canadian bank account to a casino without revealing any sensitive financial information.
And iDebit, which is a Canadain based electronic wallet which connects your bank to your casino account making transaction between the two fast and secure.
This distinction between how US laws affect Canada is further explained in this article here.
Conclusion
Playing online blackjack is therefore legal in Canada, provided that the online casino website operates from outside the country. This means that if you have to visit an online casino from Canada, you have to ensure that it's highly reputable, licensed and has proven itself to be offering only safe and secure services.
Recommended Canadian Online Casinos
Further Reading