The Current State of the Law for Online Blackjack in North America & Beyond
Posted
Some movement has occured in online gambling laws in North America over the last year. A lot has also been happening in Europe recently. One of the latest developments was the announcement that virtual gaming platforms will be fully legal in Belarus beginning April 1, 2019. This followed a Presidential Decree signed on August 7.
Elsewhere in Europe this month:
Ukraine – Poker has been added back to the "National Sport" category, making it legal again
Italy – Contention over gambling ad ban
Sweden will accept online license applications from the private sector
Russia plans to crack down on illegal gambling outside of "Entertainment Zones"
In Norway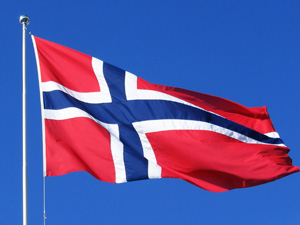 For the most part, Norway has long had a gambling monopoly dominated by two local state companies, Norsk Tipping and Norsk Rikstoto, who provide gambling services which are limited to lotteries, Keno and various other games to Norwegians.
However, there has been a steady increase in popularity of offshore casinos who are able to provide a more comprehensive gaming catalog (making online blackjack in Norway possible) . Even though it is technically illegal, there has been very little the government has been able to do to reduce access to these offerings. Measures have been put in place to ban international transactions between Norwegian banks and offshore operators but these efforts are not slowing down the popularity of foreign casinos at all.
In fact, a study conducted by Menon Economics show that more than 50% of all online gambling activity is offshore and this growth in popularity of foreign online casinos is most likely to increase.
For the time being, the Norwegian government is still adamant in keeping the current gambling monopoly however, licensing is beginning to become a viable solution as Norwegian politician Tage Petter states:
We have to have a discussion about licensing before we are forced to do so… Today we don't have control over the gambling market. We can't stop the foreign companies, and we have to remember that Norway is not a deserted island that does not get affected by the outside world
In Canada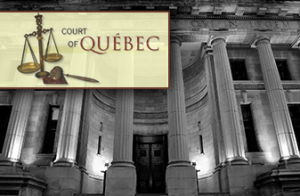 We see a July decision by the Superior Court of Québec which effectively punched a gaping hole in the Crown Corporation's monopoly there. Loto Quebec was able to get a law passed in May 2016 that included "consumer protection" language requiring internet service providers to block access to "non-decriminalized" online gambling sites. The court ruled that the provision was crafted to protect gambling revenues, not consumers, and declared that part of Bill 74 unconstitutional.
More details on the current state of the law in Canada, and why online blackjack is legal there can be found here.
For those unfamiliar with the regulatory landscape in Canada, there is a federal law which states that provinces have complete control of gambling regulation. However, the federal government maintains control of telecommunications. The province had planned to force ISPs to do their bidding in a domain that belongs to the federal government.
All areas of the country operate gambling under a Crown Corporation that is also responsible for the lottery system in the region or province. Online gambling services are provided by these state-owned companies in association with private enterprise. In BC, you will find the British Columbia Lottery Corporation (BCLC) website PlayNow.com. To the east, you'll find Loto-Québec's Espacejeux.com. One of their subsidiaries, the Société des casinos du Québec (SCQ) oversees the operations of some land casinos.
While federal law makes it illegal to operate an online blackjack site with servers or administrative offices located in Canada – unless licensed by one of the provincial Crown Corporations – there is no law at the provincial or federal levels barring blackjack players from plying their craft online. The July 18, 2018, Superior Court decision in Quebec laid to waste the only existing law in that respect.
In Mexico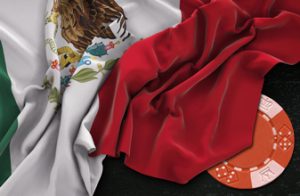 Latin America's second-ranked country by gambling revenue, just behind Argentina with $10bn (£7.6bn), saw some advancement in online gambling regulation this summer. The development is something that hasn't occurred since a 2004 modification of the Federal Law of Gambling and Raffles which was enacted in 1947.
Online gambling is not currently regulated in the country, and no language in the current law even defines it. That will change if the Federal Gaming Law, or "Legislative framework of gambling regulation" is enacted.
Online regulation in Mexico would mean that many of the publically traded European companies that currently avoid the market would flock to the growing sector. Players in Mexico would enjoy protections they currently do not have.
Chief among these are:
Bets laid should always be paid
Underaged and problem gamblers would not be able to place bets
Financial stability and practices of online providers would be checked regularly
Taxation on revenue would help pay for the cost of regulation
Strict anti-money laundering measures would be implemented
In the U.S.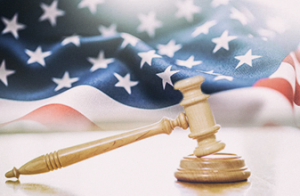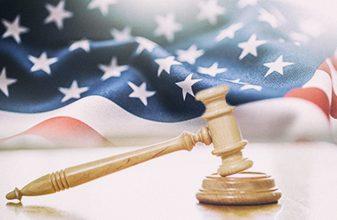 Pennsylvania has joined the growing number of states that have legalized online gambling within their borders. The move follows Delaware, New Jersey, and Nevada who have been licensing and regulating online gambling for several years. Interestingly enough, although Nevada passed a law allowing online blackjack, the only online gambling regulations there are for poker. No state-licensed casino games are available over the internet in Nevada.
After the fourth US state decided to regulate online gaming it didn't take long for 888 Holdings to make a major move by announcing that Yaniv Sherman, head of commercial development, would move to the U.S. in September to "spearhead" expansion in the states. A little over a week ago the company announced that live blackjack and other games from Evolution Gaming were being streamed to players at their 888 online casino in New Jersey.
"It sounds simple but it has a lot of analytic horsepower behind it," Sherman said. "We've seen the impact in Spain, first poker then slots and sports, The effect was dramatic, it has pulled all the boards upwards," according to a report on Gambling Intelligence. (paywall)
One of the biggest developments in the US in 2018 was the United States Supreme Court's decision in Murphy v. National Collegiate Athletic Association (NCAA). The court struck down the Professional and Amateur Sports Protection Act of 1992 (PASPA/Bradley Act) as unconstitutional and opened the door to sports betting in the states not already "grandfathered in" when the restrictive law was passed. For an in-depth interview with the former head of the Nevada Gaming Commission on the future of sports betting in the US, please visit the website of McDonald Carano, LLP.
A series of mergers and acquisitions occurred on the news of the Supreme Court's decision including Paddy Power Betfair scooping up American fantasy sports company, FanDuel – presumably in order to use the company's existing network to service sports bettors.
Oddly enough, an existing law, the Wire Act of 1961 will stop sports betting companies from delivering their services across state lines. However, the Wire Act or more specifically a Department of Justice interpretation of it [September 20, 2011 (PDF)] is precisely what confirms that online blackjack is legal in all but a few US states. For more on this, please see Is it Legal to Play Online Blackjack in the US?
It would seem that the worm turns slowly when it comes to liberalizing all the markets in the U.S. The good news is that there is no nationwide law that stops players from accessing sites offering their favorite game – for now. The Unlawful Internet Gambling Enforcement Act of 2006 (UIGEA) specifically states that it neither creates nor modifies any law in regard to gambling. It does, however, create payment processing problems for offshore entities.
Sports betting may be a different story now that Senate Minority Leader Chuck Schumer (D-NY) has proposed a federal framework for regulation. States aren't happy about it as they are bound to lose revenues if the Wire Act is amended or rewritten. All online gamblers should be concerned that the law may be a power grab by the sports leagues who were left out of the equation at the state level. Most concerning is the possibility that other landbased interests may contribute to the bill through earmarks or amendments that could make online casinos illegal in the United States for the first time ever.