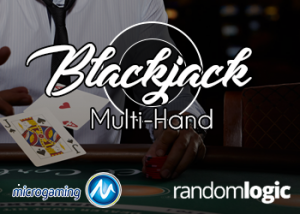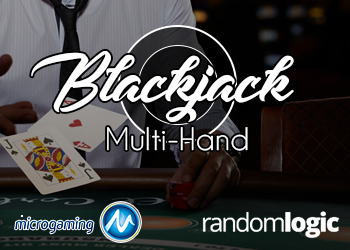 Blackjack is easily the most popular casino game in the western world. It is simple enough for a casual player to pick up and has enough intricacy to allow the serious players to exploit potential weaknesses. As with most things, though, the desire of the casinos to keep offering something new has led to the rise of multi-hand blackjack.
This variation of the classic game is fast gaining popularity in brick and mortar casinos, as well as online casinos.
Multi-Hand Blackjack
The best variations are those that don't tinker with the game too much and instead add on something unique. Multi-hand blackjack is exactly like that. It allows the players to play multiple hands of blackjack at the same time.
Depending upon the rules of the casino, players are usually allowed to play up to five hands at the same time. Each hand is independent of each other and subject to the general rules of blackjack, i.e, trying to get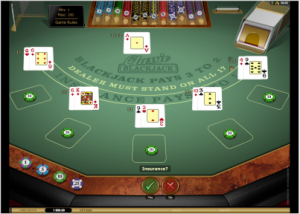 closest to 21 without going over.
A lot of players actually prefer to play multi-hand blackjack online rather than at traditional casinos because it allows them to consider each move for each hand carefully, without being pressured by the dealer or other players to make a move.
Rules of Multi-Hand Blackjack
The rules of multi-hand blackjack are quite similar to classic blackjack.  The player is competing with the dealer and basis his decisions on the cards that the dealer is showing.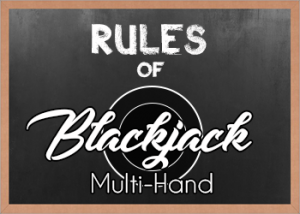 A maximum of five hands per player is allowed in most casinos, although, some variations may be present from place to place. Players are required to declare the number of hands they want to play before the cards are dealt and the option of a surrender is taken away.
Players can take insurance against dealer's ace, doubling down is allowed on any hand, and the cards can be split a maximum of three times. Players are not required to bet equally on all hands since each hand is treated individual of the others.
The payout is a standard 3/2.
Since some of the specific playing conditions can change from casino to casino, it is recommended that players go through the rules at the casino where they intend to play and adjust their basic strategy accordingly.
Multi-Hand Blackjack Strategy
One of the biggest advantages of playing this version of blackjack is that players can employ different strategies for different hands. The dealer is bound by a certain set of rules and must keep on 'hitting' until he has hit 17. The player on, the other hand, has much more leeway.
The benefit of playing with multiple hands is that the chance of increasing your profit goes up higher. On the flipside, the chance of racking up losses quickly is also present so players need to be very sure of what they are doing.
Software Providers that have Blackjack Multi-Hand
| Software | BJ Pays | Soft 17 | Double | Re-Split Aces | Surrender | House Edge | Total Decks |
| --- | --- | --- | --- | --- | --- | --- | --- |
| Random Logic | 3:2 | Stand | Any 2 | Yes | No | 0.45% | 6 |
| Microgaming | 3:2 | Stand | Any 2 | Yes | No | 0.45% | 6 |
---
Other Online Blackjack Variations